Ask Your Cat Questions
Got cat questions? Ask them here and get responses from other cat lovers.
Questions and answers will be posted publicly to benefit all.
In this way, you'll get direct access to a large group of cat lovers who visit the site who can potentially answer your question.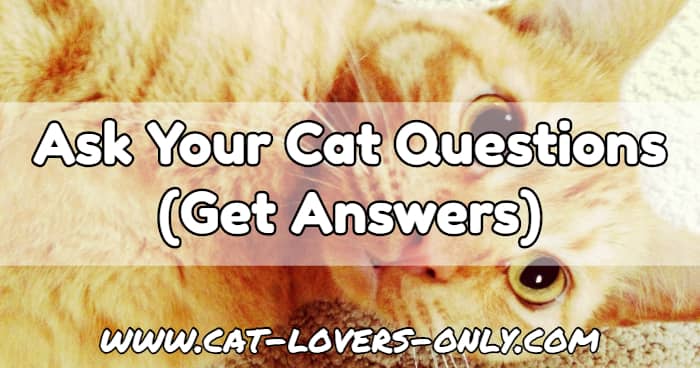 Note: You can ask any cat related question you like, but if a question is too similar to one that's already been asked and answered, it may not be posted.
Before you ask your question, you may want to search the site to see if your question has already been asked and answered.
Your veterinarian is still your best source of information on your cat's health and behavior. We cannot diagnose your cat (click here if you need to ask a veterinarian a question) or prescribe treatments.

But, tapping into the collective wisdom of thousands of cat lovers can only help.

For those times when you're faced with decisions, more than one veterinary opinion, or something doesn't seem to be working or make sense, this community is your resource.
Got A Cat Question? Ask It!
Do you have a question about cats that you want the Cat Lovers Only readers to answer? Go ahead and ask it here!

Post your question and other visitors will respond with answers. This is a great way to tap into the collective wisdom of the Internet and discuss all things feline.
Questions and Answers from Other Visitors
Click below to see contributions from other visitors to this page...

---