House Cats Unleashed
Here in the house cats section of the site, we'll expose, explore, and learn more about what it's like to live with domestic felines. We'll also go over some of the essentials necessary to meet your cat's needs.

The Thing about House Cats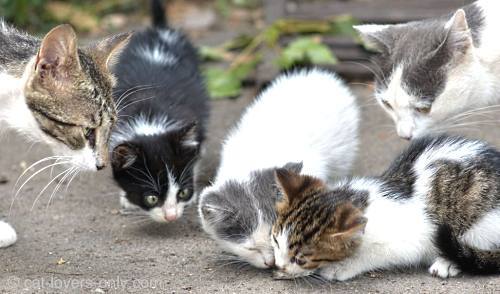 That most interesting and mysterious of companion animals, the domestic cat, is the number one pet in the United States. Many a house is equipped with more than one of these warm, crazy, little fur balls that purr.
Some people are animal lovers in general, and with some exceptions, will entertain the idea of having a pet of various kinds. It's pretty clear, though, that there are people who definitely take sides.
There are cat lovers, and there are dog lovers. OK, so there are reptile lovers, bird lovers, and so on too.
So, what is it that makes someone a cat lover? To be honest, I have no idea! Maybe it's their need to possess our stuff. See if you're a true cat lover and have a look at why cats are better than dogs.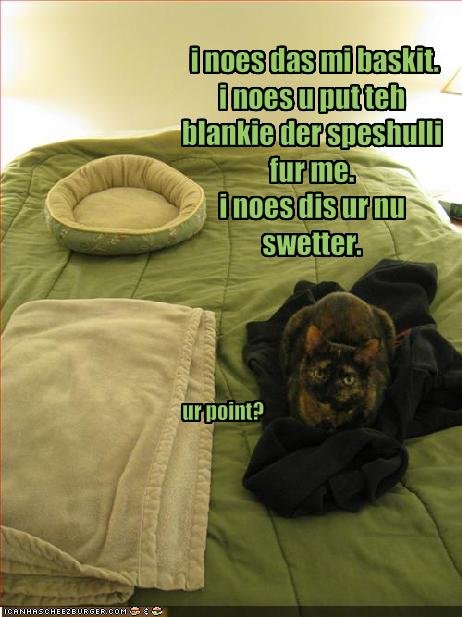 Regardless of what it is about cats that draws some people in, let's learn a thing or two about cats, have some fun and meet some some unusual felines.

---
Have A Great Story, Video, Or Photo To Contribute?
Do you have a great story about cats? A Youtube video? A picture? Just got something to say? Share it!

Thousands of cat lovers want to know! Make sure it relates specifically to domestic cats, so we can keep this section of the site on topic.

We like all kinds of cats of course, but to borrow a tagline from MSNBC, "We're Talkin' House Cats!"

If you enter a photo or video, please also tell us the back story behind it or why you like it and why you're sharing it.
We're Talkin' House Cats!
Click the links below to see the stories, pictures, and videos already published...
---
Caring for your Companion Animal

I've heard people say things like "cats don't need shots or regular veterinarian visits." Not true. While cats are fairly sturdy creatures, they are also subject to certain health problems.
They can succumb to certain common (or not so common) feline illnesses, they need vaccinations, and they need to be checked for health problems regularly.
The bottom line, of course, is that cats have needs. I know it's pretty obvious, but as your cat's surrogate parent, it's up to you to make sure those needs are met. Basic cat care requires setting up a living environment that meets your kitty's needs.
Beyond the basics, each cat (and their owners) may have special requirements. Here's a basic checklist for new cat owners, which may also be useful for current cat owners to review.
Speaking of checklists, the right grooming tools should be on your list of things to put together. Then watch these videos on how to groom a cat for tips and ideas.
While some cats require more brushing and combing than others, regular grooming can prevent certain cat health problems, especially hairballs in the gut which can lead to feline constipation.
It's impossible to cover every situation, but as we get more suggestions, we'll expand that list. If you have any, please submit your cat care tips here and share them with everyone.
I've also heard people say that cats don't need much attention. While it is true that cats are very self-sufficient (and may appear to not need attention at times), this is largely false.
Most cats that are played with, talked to, and shown physical affection on a regular basis will crave the attention when it stops.
House cats most definitely can and do develop deep bonds and solid relationships with both the humans in the house (or visitors), and other pets as well.
Kitties that are shown lots of attention are more apt to be better adjusted and well-behaved. So, show your cats some love. Chase them around the house!
Play with some cat toys (you'll like it). It does both of you an enormous amount of good. Homemade cat toys are a cheap alternative to store bought toys, and your cat may like them just as much.
Video catnip is an option for when you're out of the house. Here are some of the best cat toys, a number of which can safely amuse your cat while you're out.
Speaking of catnip, growing catnip (the real thing) is something that some cat owners like to do. You can rub it on cat scratching posts, furniture, or toys, or just give it to your cat. You can also make catnip toys.
In addition to regular vet visits, affection and attention, and toys, your cat needs quality food, enough room to move around and exercise, sunshine, and sleeping spots (cat beds) where she can feel safe. She also needs the right litter box, in the right place, with the right cat litter.
I highly recommend setting up a cat sanctuary in your home, giving your cat her own space with the things she needs.
The Indoor Pet Initiative, published by The Ohio State University Veterinary Medical School, calls this a refuge. See their site for some great information on meeting your cat's needs. And here's a consolidated list of some things you can do (or things to keep in mind) to improve and maintain your cat's health.
---
Cat Behavior

The basic behavior patterns of house cats are not much different from their wild cousins or their ancestors. While we've domesticated our furry friends, they still have a lot of the wild in them.
In fact, many experts say that you can solve or avoid some common cat problems by simply letting your cat be a cat. Understanding cat behavior is essential to treating your cat the way she needs to be treated in order to be happy.
Cats are not children, and they're not dogs, they're cats. Allowing a cat to be a cat is an important first step in developing a great relationship with your feline buddy, as well as in training your cat.

---
Cats with Jobs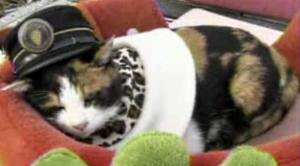 Some house cats have jobs. For example, there's Tama, the cat that performed an amazing business turnaround for a Japanese railway.
Then there's Matilda the Ragdoll of The Algonquin Hotel in NYC.
Update: There's a new Algonquin Cat as Matilda II has retired to Brooklyn! (Where I'm certain a tree grows.)
Then, we ask... when is a house cat not a house cat? When it's a library cat, of course. Dewey Readmore Books from Spencer, Iowa was possibly the most famous, and then there's Nyx the blind library cat from the Chesterfield County Public Library in Virginia. Meet more library cats.
There have been many cats with jobs over the centuries. In olden times, domesticated cats guarded the grain stores. Mousers were valued, but those who caught rats were even more prized.
Those cats with singed tails are said to have been less highly regarded, since it was assumed that a cat that burned its tail by sleeping that close to the fire must not be alert enough to be a good hunter.
Ships traveling to various parts of the world would pick up rats, and ship's cats became invaluable as workers, keeping the rodent population in check.
Trim, beloved cat and traveling companion of explorer Matthew Flinders (1774 – 1814), is one of the most famous ship's cats of all time. Both Flinders and Trim have statues and plaques dedicated to them in Australia and England.
Trim also has been the subject of (or has been mentioned in) books and novels, and has a library cafe named after him at the State Library of New South Wales.
Oscar is a therapy cat, and is known as the "cat that predicts death."
This cat is one of the bravest cats I've ever seen. As the self-appointed protector of the realm, he saved this boy from a dog attack.
---
A Matter of Better Breeding?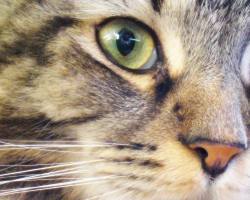 There are many varieties of cat, both wild and domestic. They vary greatly in size and shape, color, and coat pattern. It's house cats, though, that have the most diverse colors and coat patterns of any of the feline species.
This is enhanced partly due to the variety of cat breeds that have been developed. Around the world, there are associations of the Cat Fancy that define breed standards and accept registration of certain breeds.
Some of these associations accept hybrid breeds (crosses between domestic cats and wild cats), and some even accept non-purebred house cats for competition.
If you're looking to adopt a specific breed of house cat, make sure you research any cat breeders before making a decision. In addition, there are cat breed rescue organizations that take in cats of specific breeds that have been abandoned or otherwise can no longer be cared for by previous owners.
You can adopt an older cat from one of those organizations. Here's the Cat Fanciers' Association's list of cat breeds. Here's an expanded cat breed list from various sources.
What's the most popular cat breed?

---
Cats and People

People have been keeping house cats as companions for thousands of years. While some evidence indicates that there may be an earlier connection, Egypt is generally considered the birthplace of the domestication of cats.
Early domestics were probably kept much like the barn cats of today. Pest control for the people in exchange for steady food for the felines.
These days, there are cat shows and clubs, numerous cat breeders, and cat people can gather online on various sites and forums. If you're a single person and would like to find a cat lover to date, you can sign up with a pet lovers dating service.
Read more about cats and people.

---
Myths about Cats

There are many myths about cats, as well as stories, tales of lore, legends, and some hoaxes.
White cats, like the one pictured here, are said to be bad mothers.
This is, of course, false. Some white cats with blue eyes, however, may be deaf. That's true.
Feline genetics is complicated and there is some debate, but normally this link between blue eyes and deafness does not apply to the Foreign White or other relatives of the Siamese cat.
Read more on myths about cats.

---
Naming Your Cat

Cat names are for life. Despite what some people might say, cats do learn and respond to their names. Here are some articles on choosing kitten names, suggestions for cat names, and suggestions for choosing female cat names. Oh, and I've added a male cat names page too.

---
Traveling with Your Cat

House cats often don't travel well. Here are some tips and a checklist.
Reducing your cat's travel anxiety
---
Related Topics

The Cat House On The Kings Shelter
Batman saves cat from house fire
Stowaway cat survives microlight plane flight
---