Ask A Veterinarian, Get An Answer ASAP
Need to ask a veterinarian a question and get an answer fast? Not sure if you should take your cat to the vet? Don't feel right about the advice you heard from your vet or need more input?
Want to see another vet but aren't sure if it's worth the cost?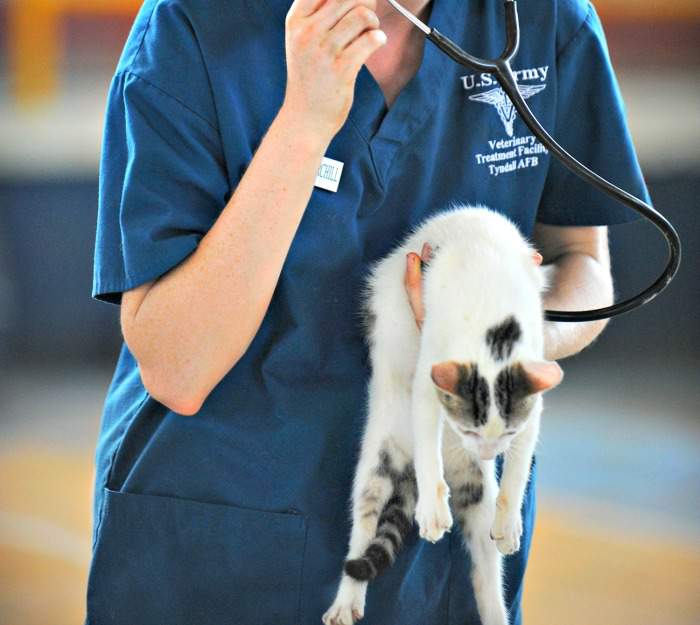 There's no substitute for hands on veterinary care, and this isn't for emergencies, but here you can ask a question and get an answer from an expert.
If you're unsure if you should take your cat to the vet for a problem, or simply want another opinion, this is the place.
Veterinarians are online and ready to help you with your questions.
You may have noticed some of the little "JustAnswer" boxes placed around the site where you can type your question in. This has proven to be a popular feature, so we've decided to increase its visibility.
It's popular since A) you get an answer from a cat expert quickly, and B) you only pay after you're satisfied with the response. Cat Lovers Only receives compensation for resolved questions.
While there is no substitute for a local veterinarian who knows you and your cat, this service can help give you guidance when you need it.
What's your cat question?
Simply click the "Ask a Vet" link below.
A cat health professional will answer your question, often within minutes. (This is not a free service, and CLO will receive a small commission if you complete your transaction on the JustAnswer site.)
Note: When in doubt, ALWAYS take your cat to the vet. This is not for emergencies.
---
Related Topics
Free online veterinarian advice -- Free (or almost free) advice from cat health professionals.
Cautions about consulting an online veterinarian -- Please read this before seeking medical advice about your pet online.
Veterinarian career paths -- Interested in a career as a veterinarian? Here are some possible career paths you can take. Hopefully, you'll decide to specialize in cats! :)
Gifts for veterinarians -- Want to show your appreciation for your vet? Not sure what to get? Here are some ideas.
---