Munchkin cat mix?
by Anonymous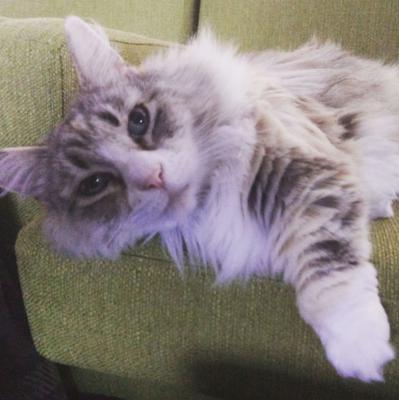 I adopted a Munchkin cat in 2007. I never wondered what her mix was until I saw this other kitty on Instagram.


She looks just like my Yuki! I asked the owner what type of cat she was and she said a
Siberian
. (She has a couple of them.)
I looked into it some and found all Neva Masquerade Siberian cats look just like Yuki, blue eyes and all. Most with tall legs, but a few short.
This other kitty has short legs just like Yuki and I have seen other Siberian cats that also look like Yuki and have short legs.
I was just curious about other options. Thanks! And *head bonks* from Yuki
Yuki is in the first pic with the green chair and sitting in the second pic.