100's of Pictures of Cats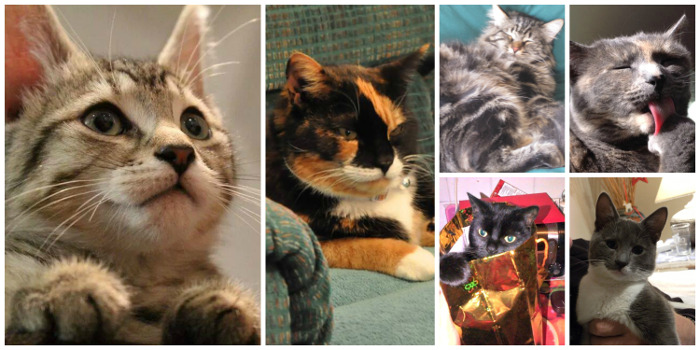 Please enjoy this collection of pictures of cats. There are hundreds of them, many (some of the best) submitted by people like you.
You can add your own photos along with the descriptions and stories that go with them. The more photos you add, the better this site becomes!
Featured Cats

Click the links below to check out the pictures of the featured kitties. Leave a comment and let the cat parents of these beautiful creatures know how much you appreciate their kitties!

---
Want To Add Your Own Cat Picture To The Gallery?
Would you like to share a cat picture with us? You can. It's easy. First, enter a description and a story about the picture. Enter some basic information, such as the name of the cat in the pic, and anything else you'd like us to know. Then, upload the picture below.
Submitted Pictures
Click below to see the current photo contributions so far or add your own...

---
More Pictures

Tips on taking photos of your pets from photographer Troy Snow.
View and upload your own funny cat photos.
---
Had enough pics? How about some videos?

Videos of silly cats... or is it cats acting silly?
Some of the silliest felines of all.
---