Rainbow Bridge for Cats
Feline Memorial Pages

"Just this side of heaven is a place called Rainbow Bridge."
This is the Rainbow Bridge for cats who have passed on. Here you can create a memorial page for a beloved feline who has passed.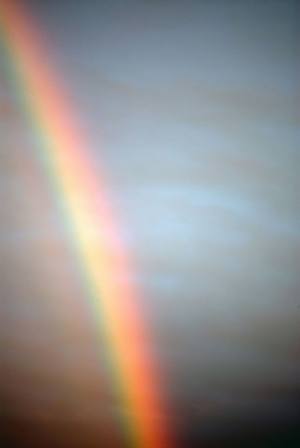 You can upload a photo of your cat which will appear on your page, and you and others can add additional meows and purrs to the page by using the comment feature.
Create your cat memorial page now.
Animals have such a powerful impact on our lives, sometimes more than we realize. When they die, they also impact us in poweful ways.
The loss of a pet is such a difficult thing to deal with, and different people obviously handle it in different ways. I hope that creating your page here as a tribute to your cat in some way helps you cope with your loss.
Below, you can enter your story about your cat. How you found him/her, when he/she was born, what he/she liked or disliked, and any interesting things you want to tell us about why your cat was so special to you. By entering your story for all too see, it can be therapeutic.
If you'd like to offer consolation to others who have had cats who've passed on, you can do that too by using the comments feature on that person's memorial page. This can be therapeutic as well.
Looking for older memorials?

---
Create A Memorial For Your Cat And Share Your Story
If your cat has passed away, this is the place to create a memorial for him/her and honor the memory of your cat. Your cat will have a permanent page on this site for all to read. Add a photo and tell us your story.

Suggestions: Tell us when he/she was born and how you found him/her, and when he/she passed. Tell us about your cat and your relationship. Tell us something unique about your cat and what made him/her special to you. You can include the breed (if any) if you like, mention favorites toys, whatever you like. There's no pressure, just write what you feel like writing.
Rainbow Bridge Cat Memorials
Click below to view cat memorials submitted by other visitors and add your meows and purrs...

---
About the Rainbow Bridge Poem: The story of Rainbow Bridge, and the poem that goes with it has been published on many Web pages throughout the Internet for years. The actual origin of the original poem is somewhat in question.
This has been made more complicated by the publishing of the poem in various versions, as well attributing the poem to anonymous authors. Whatever the origin, the concept of Rainbow Bridge as a memorial has provided comfort to thousands of pet owners over the years.
If you know someone who has suffered the loss of a pet cat, you can direct them here to create their own memorial page.
More cat memorial pages and other sites offering pet loss support
---