Lily
by Tayyaba
(United Arab Emirates)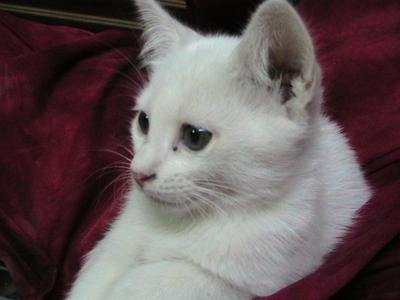 We found Lily's mother outside our house and took her in. She gave birth to four beautiful kittens. But we couldn't keep all of them and had to give away two to one of my friends when they were ten weeks old.

Lily and her brother were with me and we planned to keep them with their mother. Lily was very playful but a little scaredy kitten unlike her brother.

One day she started vomiting and stopped eating and drinking anything. We took her to the vet, he gave some drops. But the next day morning when I went to check on her she had already passed away. She was so tiny just a little over two months.

Now when I look at her brother I still wonder, she would have been this big if she would be alive. I pray she is happy in heaven now.

P.S: The pics are just a few days before Lily got sick and passed away.