Oliver from Gaithersburg
by Michael Galligher
(Gaithersburg, MD)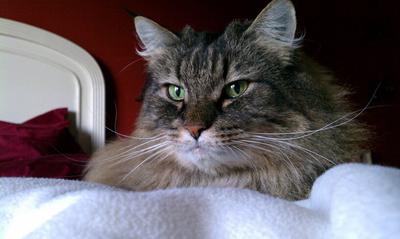 Oliver was born on November 26, 1999. He was a Norwegian Forest Cat.

He was a brown mackerel tabby, and he was gorgeous. I purchased him from a breeder at just over one year old.

I had him for fifteen years. He passed Saturday, May 14, 2016.

How I loved this boy. He was such a gentle, loving creature. I am so lucky to have had this wonderful cat in my life. I miss him terribly.

I will always love him and cherish the memories. RIP, my sweet baby boy, see you at the Bridge one day.