Mickey from Kentucky
by Rebecca
(Kentucky)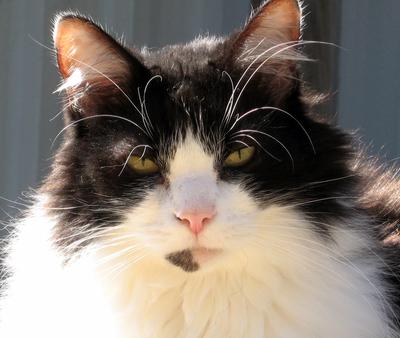 Mickey was only 10 years old when we had to let him go. He died from renal failure.

Mickey was our "love-bug." He always wanted our attention and did anything he could to get it! If we weren't careful, he would pounce on our backs while we were cooking in the kitchen.

He was the household groomer--made sure to lick every cat's head in the house every day. Well, those that would let him! His twin sister, Minnie, was his constant companion and she was heart-broken when he died.

His favorite toys were Cicadas--always bringing the loud, clackity bugs in the house!

We buried him in our pet cemetery under the coffee-bean tree in our backyard. We are comforted in knowing that he is there on the other side of the Rainbow Bridge playing with Cicadas and his older brother, Winston, and trying to lick everyone's head.

You are dearly missed, Mickey my boy!