Cat Memorial: Harley from US
by Kim
(US)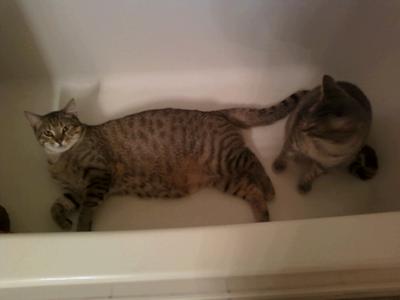 My big baby boy was a rambunctious one, completely opposite of his laid back sister. I remember him with a smile, he was unlike any cat I've ever had.

I miss him so much. He was taken from us prematurely, as he was only 3 years old when he passed on.

He gave us so much joy and entertainment. His tail was as long as his entire body and he had the most beautiful markings. I think he was part Maine Coon and Egyptian Mau.

I hope when I get to heaven he is waiting there for me. Heaven is a much better place with Harley in it.