Roxie from Maryland
by Maureen
(Maryland)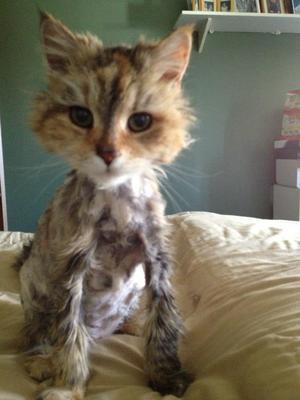 I adopted Roxie in March 2013. I saw her picture on a local cat rescue FB page. I saw a sad, emaciated cat but beautiful long-haired calico staring at me!

I read her story and decided I needed to rescue her... Long story short she had some health issues including being a senior cat that most likely caused her family to abandon her to the outdoors and fend for herself.

She became part of our family and was well-cared for and loved. Roxie started to deteriorate the week of October 1st, 2013 and I had to make the painful decision to euthanize her October 8th.

I could see she was suffering. She had kidney failure and tumors in her abdomen. She is now happy and healthy at the Rainbow Bridge! Forever loved and missed is Roxie!! 7 short months together but a lifetime of memories!!!