Our newest family member Misha
by DJ
(Duluth, Georgia)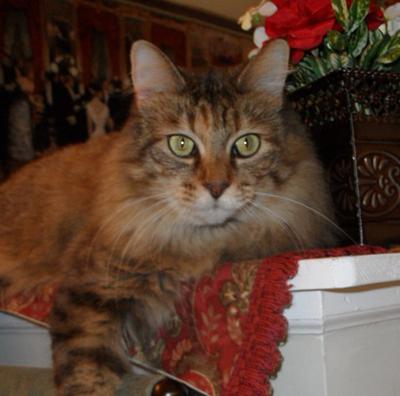 Our newest family member Misha who we rescued a few months ago.

This sweet baby girl loves to sit on the ledge in the master bath every morning while I get ready and she loves to talk...

actually it sounds more like "chirping" which I understand a lot of Maine Coons do. All I know is my mornings and life wouldn't be the same without her!
Join in and write your own page! It's easy to do. How? Simply click here to return to Pictures of Cats.