Tiffany and her new cat bed!
by Ruby G.
(Urbandale, IA)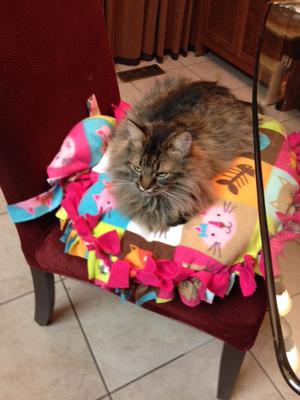 Tiffany's New Bed!!
I rescued Tiffany in early September and she has brought so much joy to my life in such a short time. Simba does not want to share his cat bed with her even though she has a new one and he lies in her bed all the time.

Here's a photo of Tiffany and the new cat bed that my daughter and I made for her last night! She absolutely loves it. It was so easy to make and didn't even have to sew a stitch.