Featured Kitties for July, 2013

Say meow to the featured cats for July, 2013. These pictures were all contributed by visitors who want to show off their babies. Enjoy and show them some love!

Rocky and Chino

Ahmad Chauhdry's cats are smart.
"Come here, let me tell you a secret.... the humans have no idea we can talk!"
~Chino the cat, to Rocky, also, a cat.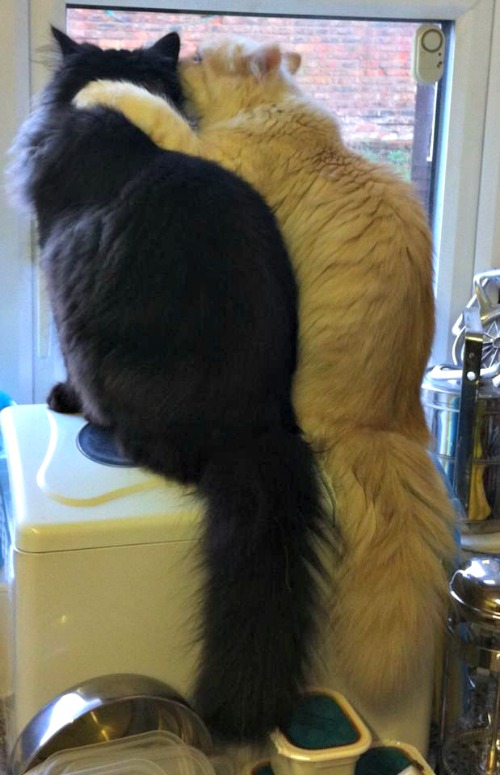 ---
Sink Lover Sadie

Sadie's human, Kathy Miyasaki, let Sadie use her computer to send me this message...

"My name is Sadie and I am a 5 year old female. Mom rescued me from Boulder Valley Humane Society as a youngster and thinks I am a Maine Coon because I am 14 lbs, have the build and love love water! Favorite hangout is the sink especially when faucet is running!"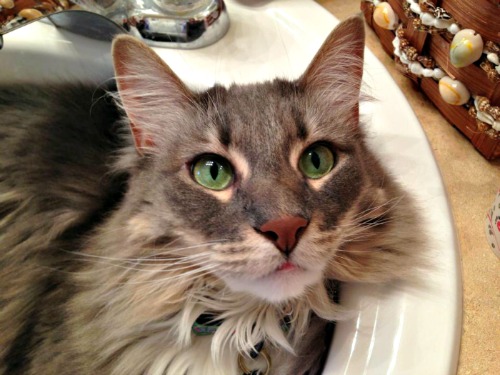 I would think that typing on the keyboard with paws would be difficult, but somehow, she managed to pull it off. Then again, maybe she has voice recognition software?!

---
A Rare Breed Indeed

This is Bella. Bella is a Nebelung, a rare breed that looks very much like a long haired version of the Russian Blue. These "creatures of the mist" are the only all-blue long haired cat breed.

"She is 4 years old, a DIVA, and very photogenic!! She even had her own FB page. Bella Storm is her FB name!!"

~Gee Gee Bee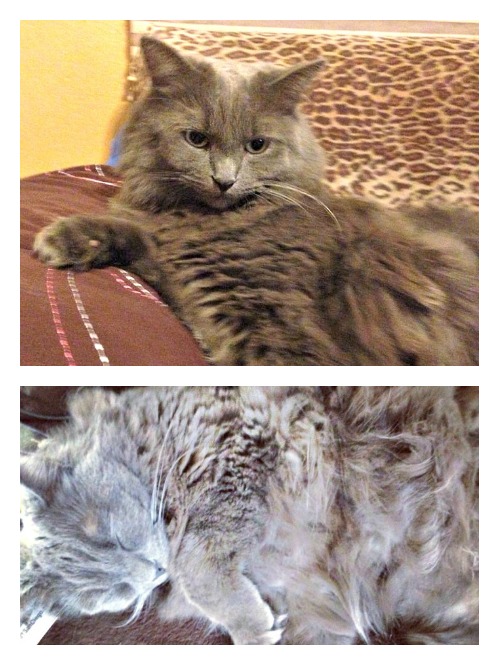 ---
A Couple of Rescue Sweeties

In a Facebook post, I asked my Facebook audience if their cats were sweeties or meanies... or both (split personality).
Gina Fletcher says that her kitties are sweeties, and both are rescues from bad situations. "Lucy the (dark) female has attitude, but buddy is a lover!"
I like to call it CATitude!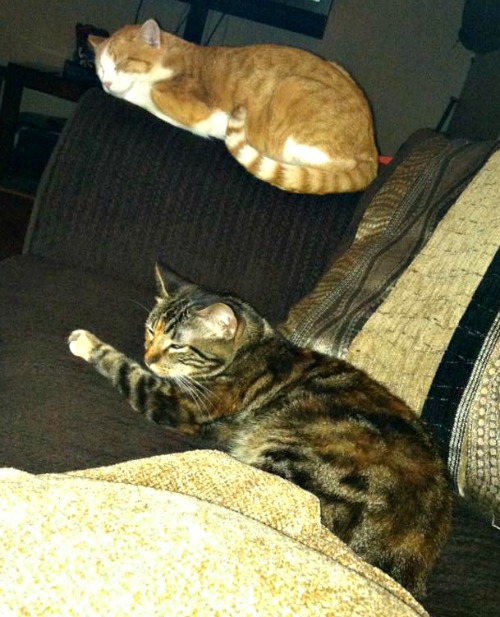 ---
The Mighty Thor

Thor has made a number of appearances on our Facebook page. Thor's human, Julie Van Der Bie, says he's 15 pounds (of kitty love, of course). But we've got some pictures of him as a widdle baby, too.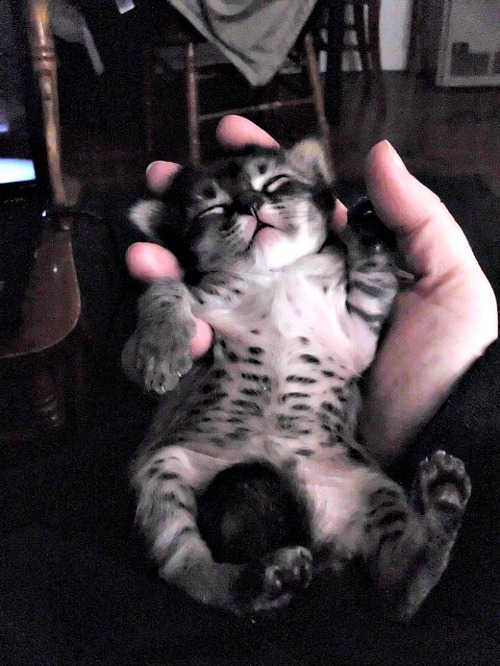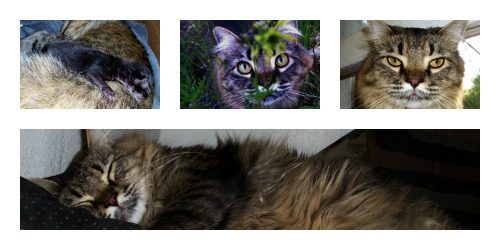 ---
More Featured Kitties

---
Pictures of Cats

Cat Lovers Only