Ragdoll Cat Photo Gallery
Ragdoll cat photo gallery and image credits for pictures of the breed. View images or add your own Ragdoll photos to the site.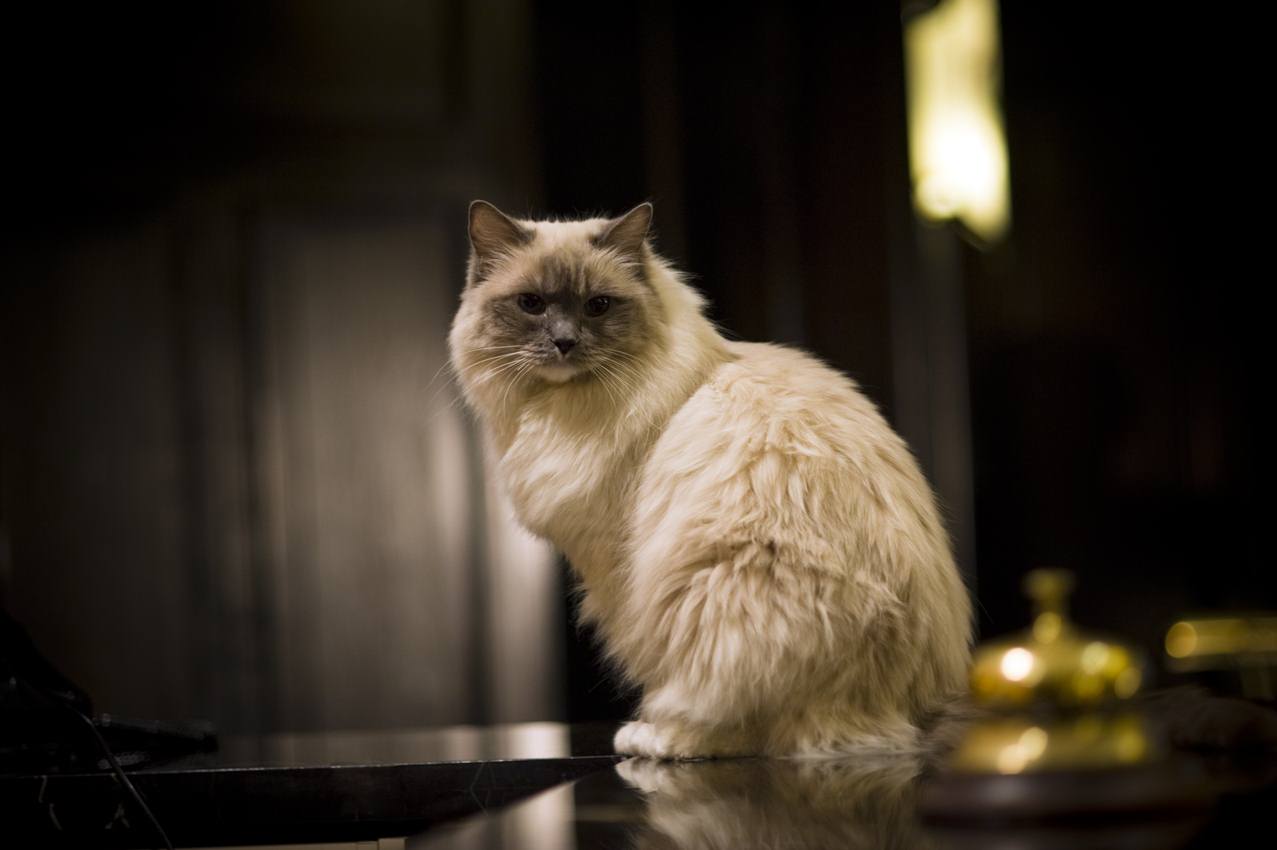 Matilda the Ragdoll Cat in her native environment: at The Algonquin Hotel in New York City
Photo Credit: Press Photo Algonquin Hotel, NYC

---
Caera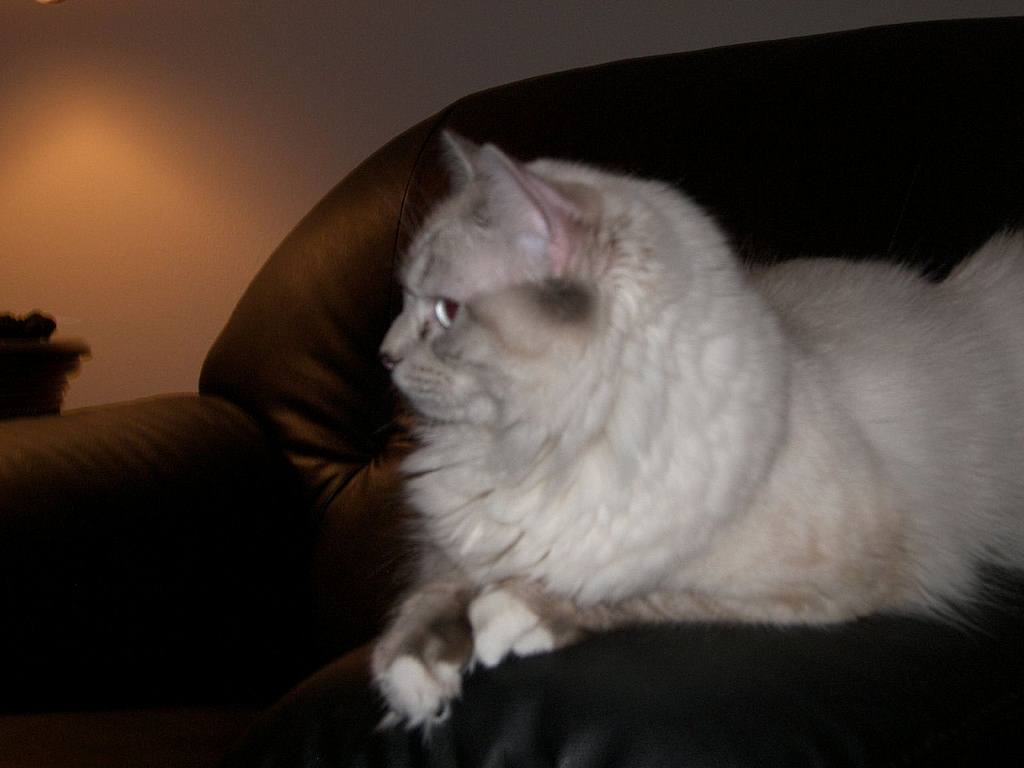 Caera the Mitted Ragdoll / CC 2.0

---
Mindy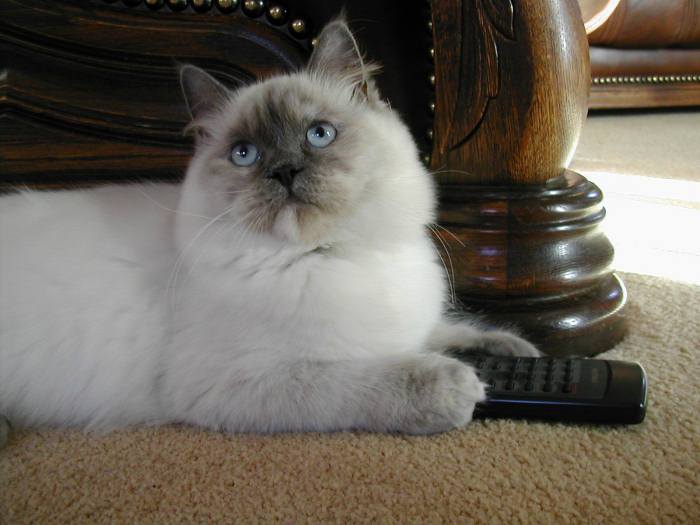 Mindy, a lilac tortie Ragdoll cat.
Photo Credit: Public domain

---
Mork
Mork, a blue colorpoint Ragdoll cat.
Photo credit: Public domain

---
Have A Picture To Add To The Gallery?
Would you like to share a picture of a cat of a particular breed with us? You can. It's easy. First, enter a description and a story about the picture. Enter some basic information, such as the name of the cat in the photo, and anything else you'd like us to know.

Important! Make sure you tell us what breed the cat is, and include the coat color and pattern. You can also tell us when the pic was taken and where, how old the cat is, or something interesting about the cat as well. People love to read cat stories! Then, upload the picture below.
Submitted Pictures Of Cat Breeds
Click the links below to see the current photo contributions so far or add your own here...

Isa the seal tortie mid bicolour Ragdoll

Hi! I'm Isa. I am a seal tortie mid bicolour Ragdoll. The "mid bicolour" (or mid-high white bicolour) means that I have a bit more white in my fur than …
---
More About The Breed
In the 1960s, Ann Baker was developing a new cat breed in California based on a white Persian named Josephine. Josephine is sometimes alternatively described as a white angora or longhair. Wikipedia describes her as a "nonpedigreed white domestic longhaired cat."
After quite a bit of breeding, the result is a beautiful, friendly and docile, semi-longhair with a non-matting coat, in many color and point variations. The Ragdoll is one of the largest domestic cat breeds.
Early on, rumor and speculation about the actual origin of the breed caused difficulty in official acceptance. This was compounded by tales of genetic alterations as well as legal issues. Breeders formed more than one association and line, one of which eventually became a similar looking cat, the Ragamuffin.
Facts about the Ragdoll cat breed
---
Cat Breed Pictures

Cat Lovers Only