Need Help Buying Gifts For Veterinarians?
Having difficulty buying the right gifts for veterinarians?
Yep, your vet deserves a present that says a big furry thank you for taking care of your cat.
Here are some resources and suggestions for gifts for your vet, for any time of year.
Most of us only see our vet once a year at our cat's annual check up.
When we're there, we're usually totally focused on our own pet's needs.
As a result, many of us often don't know our vets that well, and buying a gift for someone you don't know can be difficult.
Let's see if we can bridge that gap with some ideas.
Remember that many veterinarians have animals of their own at home, and everybody loves to receive a gift for their pet.
If you don't already know, ask your vet (or the office staff), what animals they have at home. You can then get an appropriate present for your vet's pet.
You can get personalized gifts for your kitty's doc, such as plaques or t shirts and mugs.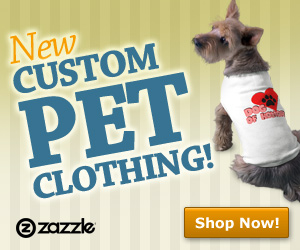 Also remember that your vet is a small business owner, and gifts that apply to any small business owner would be good.
Another idea is to get presents for the office staff, or a group gift for the whole office.
There's also an office cat at many vet offices, so presents for the resident kitty would be a nice touch.
Below are some ideas along with places to buy good gifts for veterinarians.
Want to honor your veterinarian? Put your vet on the Veterinary Honor Roll. How?
A $100 donation to Winn Feline Health will get your veterinarian a mention on their website and a framed certificate that they can display in their office. You'll be helping to shape the future of cat health research as well.
---
Suggestions And Places To Buy
Kyle Designs
Unique designs by Kyle McKeown Mansfield featuring dogs, cats, or the veterinarian symbol for jewelry, money clips, and business card holders. There's also a unique cat Christmas ornament.
Occupation Gifts
Occupation Gifts has plaques, a watch, and a mug suitable for vets.
Sundog Company
Sundog has unique gifts, and while they don't have a dedicated veterinarian theme, you'll likely find something that fits, including the stethoscope pin, the magnetic cat chalkboard, or the meditating cat key ring.
Zazzle
Zazzle, now famous for the Vice President Biden T shirt, has a number of gifts for veterinarians of various kinds from various sources. Choices include a kitty tie, "World's Sexiest Veterinarian" tee or dog sweater, buttons, business cards, key chains, and a "Veterinarians Rule!" bumper sticker.
Your veterinarian has a tough job. They work hard, and they experience a lot of emotional ups and downs in their efforts to work with patients who can't tell them what's wrong, and who don't make decisions on their own treatment.
Show your vet some love with a gift!

---
Ask A Veterinarian

Cat Lovers Only