Persian Cat Rescue Groups

Consider a Persian cat rescue for your next pet. This page contains a directory of rescues that focus strictly on Persian cats and related mixes, including Himalayan.
Don't see your rescue here on this page? List it with us for free.
List Your Cat Rescue
Want free exposure for your cat rescue group?

Create a free listing right here on the site and get the word out!

Tell us about your organization, and leave your contact information (website URL, address, phone number, etc.)... The more unique and inviting your entry, the more your listing will stand out.
---
AJ's Best Friends Purebred Cat Rescue (Arizona Persian and Himalayan Rescue)
Area: Arizona
Website: http://azpersianrescue.org
AJ's Best Friends Rescue works not only with Persians and Himalayans, but other cat breeds and dogs as well. Their website states that they focus on "rescuing Purebred cats and small Purebred or mixed breed dogs destined to be euthanized in the area shelters or in other dangerous, life-threatening situations."
The cat breeds they rescue include: Persian, Himalayan, Exotic Shorthair, Selkirk Rex, Ragdoll, Siamese, Tonkinese, Burmese, Russian Blue, Egyptian Mau, Munchkin, Scottish Fold, and Maine Coon.
---
Persian and Himalayan Cat Rescue
Area: San Francisco Bay Area, Sacramento Area, and Northern California
Website: http://www.persiancats.org
Persian and Himalayan Cat Rescue was founded in 1990 by cat groomer Wanda Roe. They now adopt out over 250 cats per year in the Northern California area.
---
Briland PotCats Rescue
Area: Southern California
Website: http://briland.com/cats.htm
Briland PotCats works with the following cat breeds: Persian, Himalayan, and Scottish Fold in Southern California.
---
Defunct Rescue Groups
The following Persian cat rescue groups were on my list, but appear to either have outdated or abandoned websites, or no longer have cats for adoption listed at Petfinder. I've put them here on the list in case you're searching for them too:
Flat-Faced Friends Rescue
Area: Colorado

Persian/Himalayan Rescue of Southern California
Area: Southern California

Persians and Friends Rescue Inc.
Area: Southern California

---
More About The Breed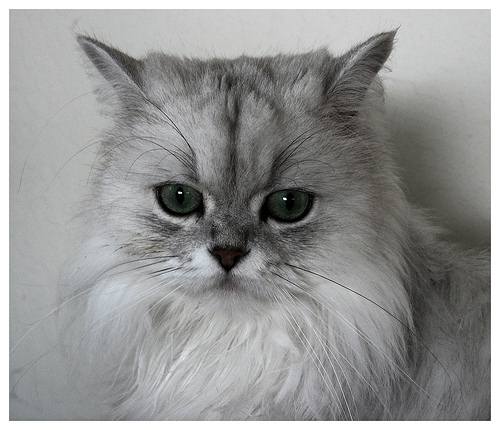 Photo credit: http://www.flickr.com/photos/35188692@N00/83309431/
According to American Humane, the Persian cat is the most popular cat breed in the world. The Himalayan is a colorpoint Persian created by a Siamese cross. Himalayans are also very popular, and are sometimes classified under the Persian name, as in the CFA. In addition, the Exotic cat (a shorthaired Persian), is also popular.
Persians are often gentle, quiet, and docile, and many people identify them as the ultimate lap cats. They do need daily grooming, and matted fur may need professional help and can become a health issue.
They may have several other health issues, including weeping from the eyes, respiratory problems, and inability to properly chew some forms of kibble (dry cat food). Even so, these fluffy creatures are adored by millions of fans.
---
Cat Rescue Groups

Cat Lovers Only