Siamese Cat Rescue Groups

Siamese cat rescue listings. This page contains a directory of rescues that focus strictly on Siamese cats and mixes.
Don't see your rescue here on this page? List it with us for free.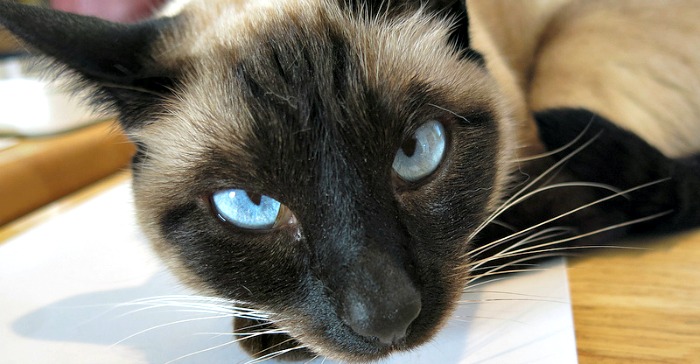 ---
List Your Purebred Rescue
Want free exposure for your purebred cat rescue?

Create a free listing right here on the site and get the word out!

Tell us about your organization, and leave your contact information (website URL, address, phone number, etc.)... The more unique and inviting your entry, the more your listing will stand out.
---
Siamese Rescue
Area: National US
Website: http://www.siameserescue.org
The Siamese Rescue website offers the opportunity for a number of Meezer related cat rescue groups to come together with one Web presence.

---
Siamese Cat Rescue Center
Area: Eastern US
Website: http://va.siameserescue.org

---
Austin Siamese Rescue
Area: Central Texas
Website: https://www.austinsiameserescue.org
Austin Siamese Rescue doesn't have a facility, but instead they "operate as a group of private individuals who foster cats in our homes."

---
Pacific Siamese Rescue
Area: Northern California
Website: http://cn.siameserescue.org
Formerly the Northern California Division of California Siamese Rescue.

---
Southern California Siamese Rescue
Area: Southern California
Website: http://cs.siameserescue.org
---
Purrs Abound Siamese Rescue of Michigan
Area: Michigan and Ohio
From their website: http://purrssiameserescue.rescuegroups.org
"Purrs Abound is a foster-based, non-profit Rescue made up of men and women and their families from all walks of life. We are bound together by our love for cats in general and Siamese in particular."

---
New York City Siamese Rescue
Area: New York City
From their website: http://nycsiamese.webs.com
"New York City Siamese Rescue is an organization of volunteers who find homes for orphaned and abandoned Siamese cats and related breeds, such as Snowshoes and Balinese."

---
Rocky Mountain Siamese Rescue
Area: Colorado, Midwest and Western United States
From their website: http://co.siameserescue.org
"Rocky Mountain Siamese Rescue is an all-volunteer 501c3 non-profit organization dedicated to helping as many Siamese and Siamese-mix cats as we can. We are based in Colorado, but it is our intention to serve the West and Midwest."

---
Slinky Katz, Inc.
Area: Northeast US
From their website: http://www.petfinder.com/shelters/CT277.html
"Slinky Katz focuses on the rescue, rehabilitation, and re-homing of Siamese, Oriental Shorthairs and other related breeds. We do not have a shelter. The kitties are all housed in foster homes where they are given the necessary medical attention, nutritious food, and plenty of hugs and kisses before they move on to their furever homes."

---
RESCUE Siamese and Stray Cats
Area: Manitoba, Canada
Website: http://www.rescuesiamese.com
RESCUE finds homes "for unwanted and/or stray Siamese cross cats and their domestic partners within the province of Manitoba."

---
Defunct Rescue Groups

The following Siamese cat rescue groups were on my list, but appear to either have outdated or abandoned websites, or no longer have cats for adoption listed at Petfinder. I've put them here on the list in case you're searching for them, too:
Meezer Pleasers
Area: Pennsylvania

---
More About the Breed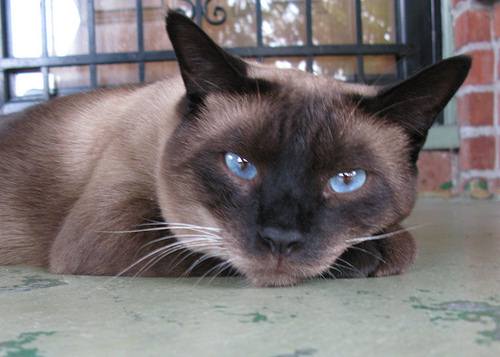 Made famous in movies such as Disney's That Darn Cat and Lady and the Tramp, the Siamese cat breed is one of the most recognizable breeds in the world. These cats are typically talkative, often engaging in conversation with their owners throughout the day.
They also have a reputation for being intelligent, and mischievous. Many breeds were either founded based on the Siamese or have some Meezer lineage. These include Burmese, Ocicat, and Tonkinese. The Himalayan is either a separate breed, or a pointed variation of the Persian, depending on which registry we're talking about.

---
Cat Rescue Groups

Cat Lovers Only