The Iams Cat Food Controversy
The Iams cat food company took a big hit in credibility when a PETA investigator accused them of animal cruelty in the name of profit. During an undercover investigation in 2002/2003, PETA claims it a hidden camera inside an Iams contracted testing facility.
The resulting video (mostly of dogs) showed evidence of alleged neglect and abuse. The undercover investigator even reported that animals had their vocal chords severed, and pieces of their flesh cut out.
PETA set up the Iams cruelty website to spread the word. They called for an Iams boycott which has gained some support from veterinarians, pet food stores, and animal shelters.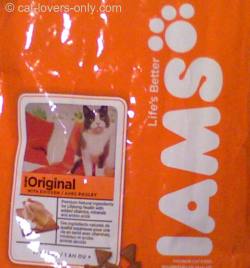 Pet food is big business, with some estimates (2007) at over 16 billion USD for the US pet food industry alone.
With big business comes big players, such as Mars, Del Monte, and Colgate-Palmolive either swallowing up smaller fish or marketing their own products.
Procter and Gamble purchased The Iams Company in 1999. Iams makes the Iams and Eukanuba pet food lines.
PETA states that since the 2002/2003 investigation, Iams has made some progress. They've severed ties with Sinclair Research Center (where the undercover investigation took place), and they've stopped or changed at least some of their practices.
According to PETA, however, they still have a long way to go, and continues to encourage no animal testing at all.
Update: The controversy seems to have lost its appeal. The cruelty website is now redirecting to the main PETA site, and most of their Iams pages have no content.
---
Topics Related To Iams Cat Food
---