Silly Cat Pictures
These silly cat pictures are here for your entertainment pleasure. So, take a lesson from these cats, and enjoy yourself.
Here's a cuddle pile! All cats have to start young to learn the proper cuddle pile technique, and these kittens look like they have it mastered already.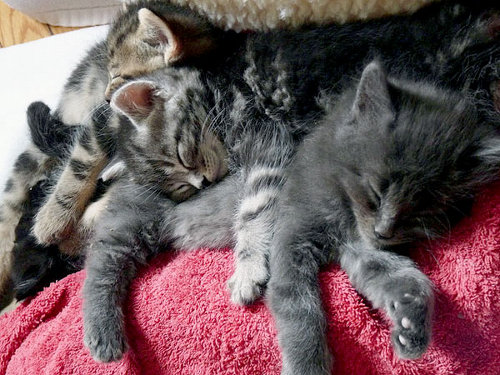 There once was a kitty who lived in a shoe...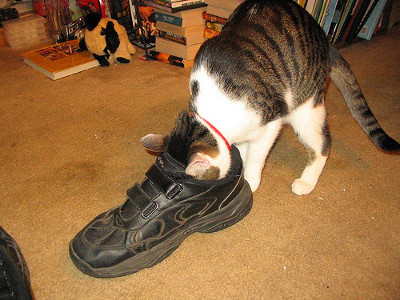 Photo credit: Odor Eater tabby cat / CC 2.0
Cats usually don't drink enough water, so whatever you have to do get them to do so is OK by me. This kitty seems to be a drinker, though, and is trying to get every last drop directly from the faucet.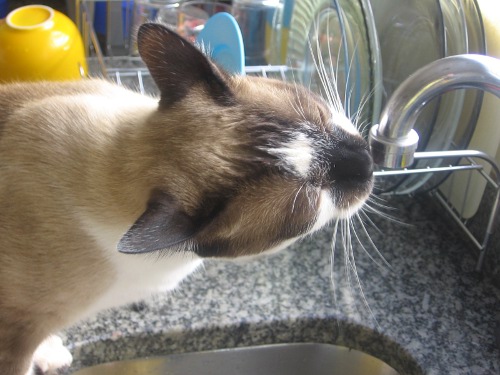 Photo credit: Fred the cat drinking from the sink faucet by xenia @ morguefile.com
---
Funny Cat Pictures

Cat Lovers Only