They Love It! Meow Box Giveaway Winners Go For It!
Only one human could win 3 months worth of Meow Box in our giveaway. The first box has arrived, but the big question... would the kitties like it??
I'm happy to report that it's official... the kitties are the real winners here... and they love it!
Our cat parent winner, Tara, said... "GOT IT!!! They love it!!! TY SO SO MUCH!"
Let's see what the kitties have to say...
Investigating the Meow Box. "Shall we check out the goodies together?" "Let's do..."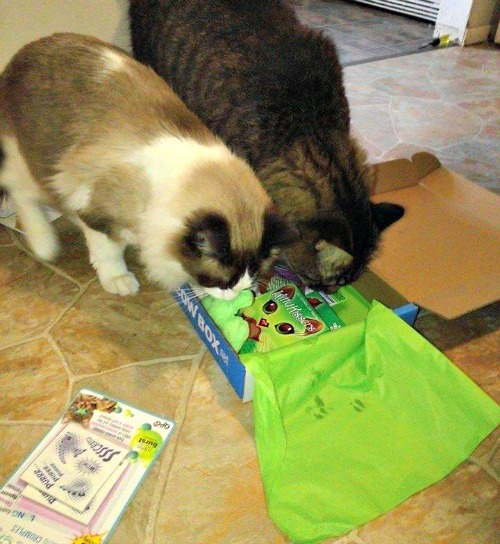 "Hmmm... this looks interesting..."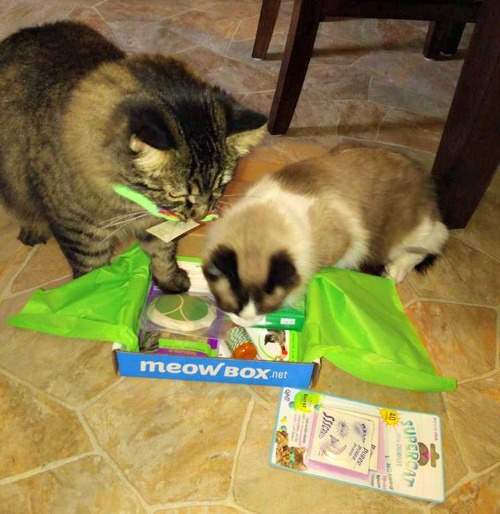 Digging into the goodies. "We like what we smell so far. Now it's time to get serious..."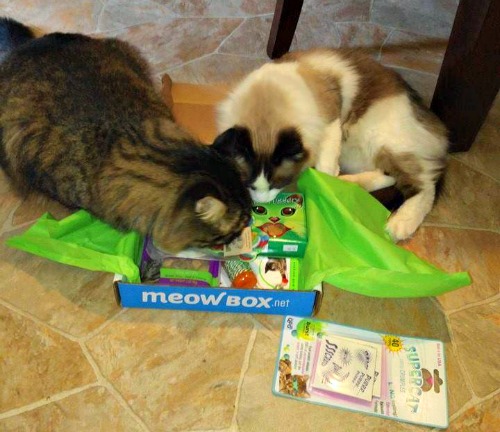 Time for individual product testing...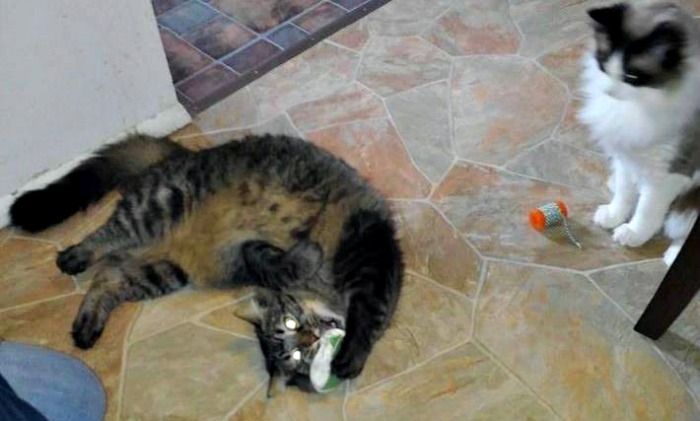 The claim! Always scent up your property. And drool on things...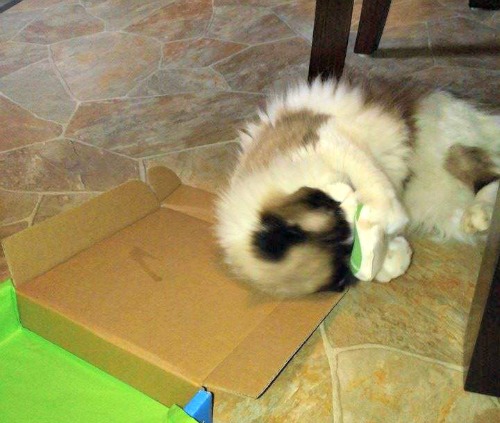 I'd say that it was a hit! Thanks to Tara and her kitties, thanks to the folks at Meow Box for providing the prize, and of course, thanks to all who entered the giveaway.
Stay tuned, we've got another giveaway coming up soon with a different prize.
Note: Unfortunately, like many young companies, Meow Box didn't make it and is no longer operating.

---
Cat Lover Products

Cat Lovers Only