Marmalade the Cat vs the Toilet Paper!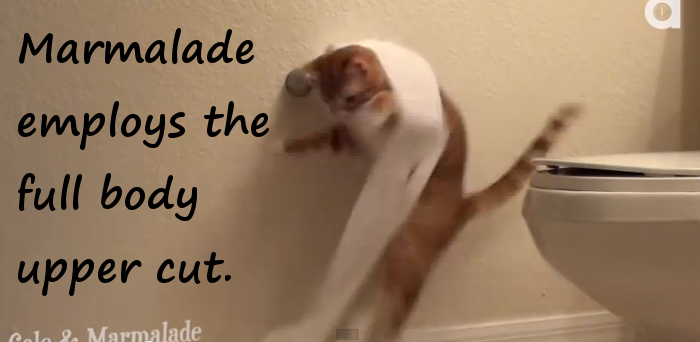 Cole the Black Cat and young Marmalade have an appetite for destruction... of toilet paper. This tag team duo are determined to subdue the rolled beast.
They don't care how "pillowy soft" it might be, and they don't understand the meaning of "please don't claw the Charmin."
Cole begins the attack on the dangerous white fluff, and then Marmalade steps in to drive the message home. If you invite these kitties over, make sure you stock up.
---