Mama Cat Adopts Orphaned Bunny! Too Cute!
Snaggle Puss the cat adopted Bubbles the baby bunny rabbit after Bubbles' mom died. Snaggle Puss had her own babies to raise, but Bubbles seemed to fit right in.
Snaggle Puss opened her heart to the little rabbit just like she was running a Friendly Feline Mammal Care Center. Sometimes some of the smallest creatures have the biggest hearts, don't you think?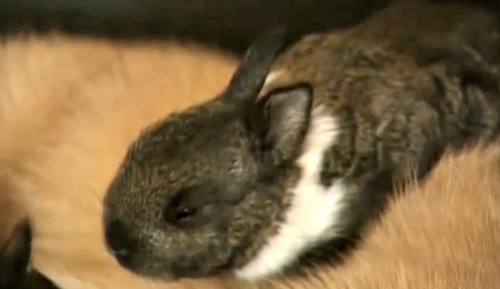 Squee to the max! How many adorables is this?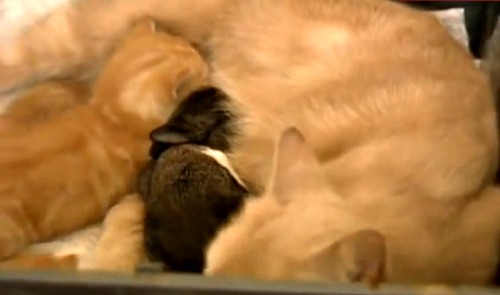 I wonder if Bubbles thinks she's a cat?
---
Funny Cat Videos

Cat Lovers Only