Liz Lemon the Kitty Loves Penny the Dachshund
Liz Lemon loves Penny the Dachshund. Challenging the typical notion that cats and dogs can't get along, this dog and cat couple are in love... and it shows.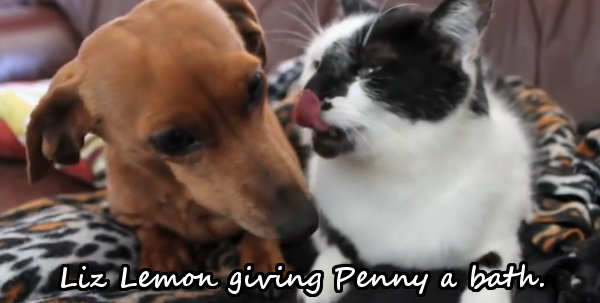 Penny Gets a Bath
---
Liz Lemon Gives Penny Another Bath
---
Penny and Liz Lemon Open Presents!
---
The Furry Tranquilizer
These two teach us that the solution to an overly excited dog... is a cat.
What do you think of these two little rule breakers?
---
Funny Cat Videos

Cat Lovers Only