How to Give 7 Maine Coon Kittens an Eye Test
These 7 Maine Coon kittens were put to the test. All of them passed with flying colors.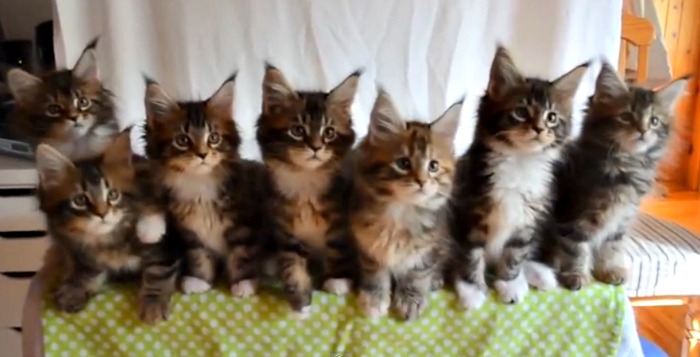 See how nicely they've all lined up? Well, there's one that's a bit out of place on the left, but they're all very attentive and ready for their test. You can see how they did in the video...
---
Funny Cat Videos

Cat Lovers Only