Cat Welcomes Home Soldier with a Meow, a Purr and a Hug!
Finn the Ragdoll eagerly awaits the arrival of soldier daddy and gives him a very purrsonal greeting. Clearly, the kitty missed this human and isn't afraid to show it.
:48 -- The anticipation!!! I can't take it!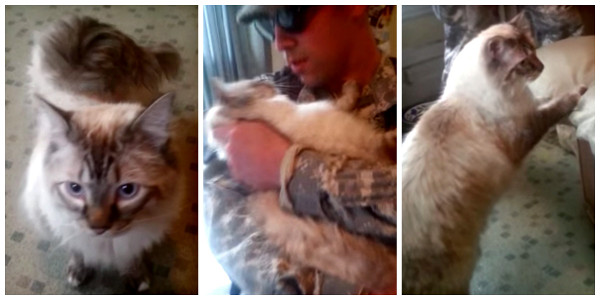 Do your cats greet you enthusiastically when you've been away for a while?
---