Cat House Plans
Cat house plans for the do-it-yourself crowd are available from a few sources. If you want to have your cat house built, or build it yourself, you can start with these ideas and instructions.
Surprisingly, I've been having a hard time finding plans, or even resources that list links, at least decent ones.

Unfortunately, the searches I've done have produced some pretty lousy results, and I'd really like to see a lot more plans out there.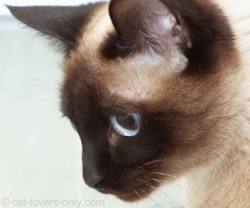 In any case, I figured if I couldn't find many, then others might be having the same problem, so I thought I'd collect some resources for you and list them here.
Free online diagrams
Instructions for building a "dog house for cats." There's also a plan for a bird feeder, so you can have another fun project to work on as well as give your cats some entertainment.
A unique design in cat houses
This unique model is sort of castle-like or mansion-like, depending upon your viewpoint.
Plans for sale
Originally designed and intended as police dog houses, you can order these plans for $29.99 US.
A modern looking design
There are no plans, but some nice pictures of an outdoor cat house with a modern design by Leo Kempf. There's a plexi-glass window for excellent bird watching.
---
Fully Assembled
Looking for fully assembled products instead of plans? CatsPlay has a some great options, as does Amazon.

See the outdoor cat house page for more pre-built products and ideas.

---
Cat Tree Plans
If you really want to give your cat extra kitty pleasures...
Build an indoor cat sanctuary, leading to an outdoor enclosure or catio with a cat house, and some cat trees and kitty condos. Below are some cat tree plans to go along with your cat house.
Step by step directions in PDF format
Cat Tree Plans offers 6 models on CD and available for download for $9.95 US.
Cat tree plans
This page has a number of links to resources on cat tree plans, cat perches and scratching posts.
---
Cat Lover Products

Cat Lovers Only