Adorable Orange Tabby Kitten Stalks Himself on Video
This 3.5 month old orange tabby kitten is checking a surveillance video... of himself!
Yes, this is a cat video of a cat watching a cat video, starring himself. There, I said it.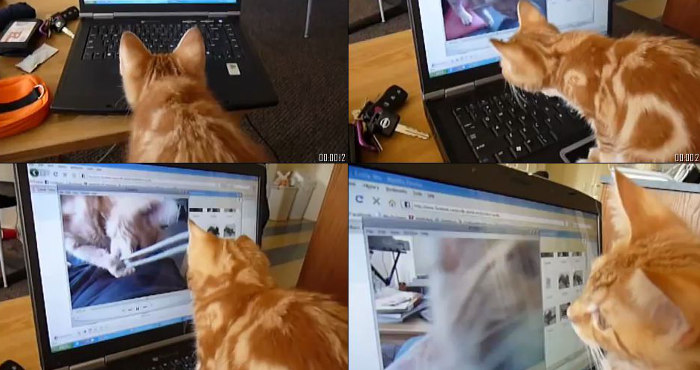 This kitten has so many adorables I can't stand it!
---
Funny Cat Videos

Cat Lovers Only