Maine Coon Cat Rescue Groups

Maine coon cat rescue listings. This page contains a directory of rescues that focus strictly on Maine Coon cats and MC mixes.
Don't see your rescue here on this page? List it with us for free (see below).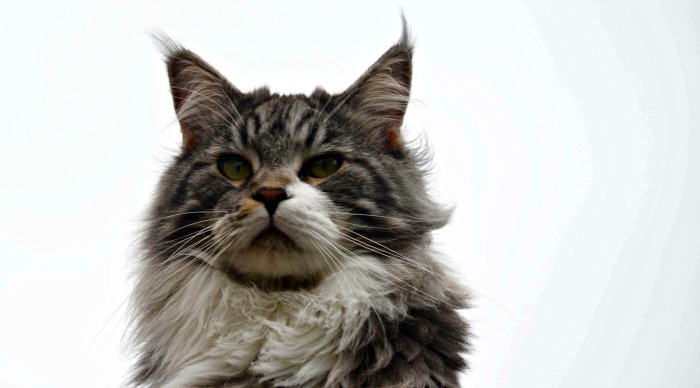 List Your Purebred Rescue
Want free exposure for your purebred cat rescue?

Create a free listing right here on the site and get the word out!

Tell us about your organization, and leave your contact information (website URL, address, phone number, etc.)... The more unique and inviting your entry, the more your listing will stand out.
---
Maine Coon Rescue
Area: National (US)
From their website: http://mainecoonrescue.net
"Maine Coon Rescue is a nationwide 501c3 Non-Profit organization dedicated to rescuing Maine Coon and Maine Coon Mix cats. We are a network of volunteers who share one love-our beloved Maine Coons.
We assist in assuring that these cats are placed in carefully screened forever-homes where they will spend the rest of their lives being spoiled as they deserve."

---
Arizona Maine Coon Cat Rescue Inc.
Area: Arizona
From their website: http://azmccr.org
"AZ-MCCR, Inc. is a breed-specific cat rescue group, offering years of experience with Maine Coon and Maine Coon Mix cats.We are dedicated to rescuing, caring for and finding loving homes for these most precious of felines."

---
Maine Coon Adoptions
Area: Northern California
From their website: http://mainecoonadoptions.com
"Maine Coon Adoptions is the adoption division of Preventing Euthanasia Through Rescue (PET Rescue), a 501(c)(3) nonprofit organization. We are a team of volunteers who love all cats and are particularly drawn to Maine Coon and Maine Coon mixes because of their wonderful personalities.
We started getting really organized in California in October 2003, and have rescued and adopted out hundreds of kitties since then from all over the State."

---
Maine Coon Rescue Alliance
Area: Texas
From their website: http://www.mainecoonsavers.com
"Maine Coon Rescue Alliance is a 501(c)(3) non-profit organization staffed solely by volunteers. Our mission is to rescue, foster, and place Maine Coons and Maine Coon mixes in carefully screened homes."

---
More About the Breed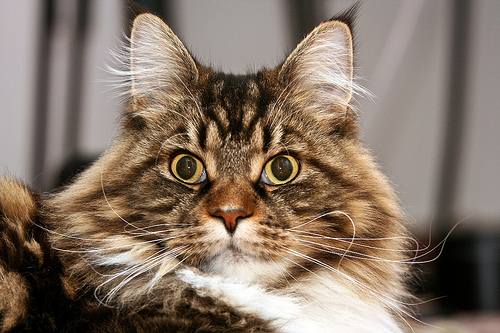 The Maine Coon cat is a natural breed from the state of Maine (hence the name). It is one of the largest domestic cat breeds, with a world record holder among them for "longest cat." Leo is 4 feet from head to tail.
Update: In August of 2010, another Coon cat took the title from Leo. Stewie is now officially the world's longest cat. He hails from Reno, Nevada and measures 48 1/2 inches from nose to tail tip, beating out Leo by just .5 inches.
Maine Coons are known to be excellent mousers. With soft voices that belie their large size, they're intelligent and friendly, and loyal companions.
While their true origin is unknown, some speculate that they are descended from the Norwegian Forest cat, a breed which may, in itself, have descended from the Siberian.
Their long hair and ruff around the neck make them look even bigger than they are. Fans of the Maine Coon are quick to sing the praises of these big, bushy, friendly bundles of fur.

---
Cat Rescue Groups

Cat Lovers Only