Get Updates Via Email
and Be the First to Know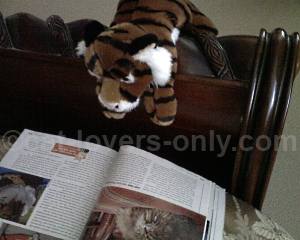 Get plenty of cat in your inbox and be the first to know about new articles, contests and giveaways, promotions and products, site updates and more.

If you love cats as much as the rest of our readers do, you'll want to be sure to subscribe now so you don't miss a single update.
Simply enter your email address (and your first name if you like) below, and then click the subscribe button.
It would be CATastrophic if you didn't subscribe! And it's free!

---
---
Want More? Get Updates via Email with Cat Lovers Digest (It's Free)

If you're reading this far down the page, it's likely that you'd get more out of this site if you subscribed. Be first to know about new contests and giveaways, and get site updates, exclusive content, articles, videos and photos...

Subscribe...
---