What's The Best Cat Food?
The Search Is On

Finding the best cat food to feed your feline friend is an important, but somewhat difficult chore. Pet food labels may be deceiving, especially if you're not sure what to look for.
As a cat owner, you're fully responsible for your cat's well being, and therefore faced with numerous decisions that affect your cat's health. Which vaccinations to give (more on cat vaccinations), selecting a vet, and spay/neuter decisions are all important.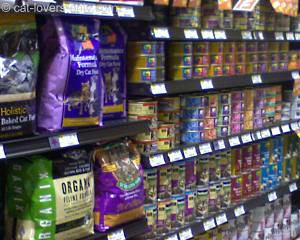 It might be argued, however, that providing the right nutrition for your cat is the biggest
cat health
decision of all.
You are what you eat, even if you're a cat.
Yet, this is possibly one of the subjects that most cat owners know the least about.
Some would say, of course, that their cat tells them what food to buy. If you have a finicky Morris of your own at home, you know how it goes.
In this series, we'll dig deeper into this topic and try to answer some tough questions, and make your job as a cat parent a bit easier. Join us as we go in search of the best cat food.

Lets' start with some questions. Just a few of the questions we'll try to answer:
What type of food to feed (wet food, dry food, raw meat, vegetarian)?
Where your pet's food is manufactured?
How it's manufactured?
What ingredients actually go into the food?
Where those ingredients come from?
What the items on the cat food label actually mean?
What about the pet food recalls in recent years?
What is Menu Foods?
What's the difference between cheap cat food, and the more expensive stuff?
What does the term "premium" cat food actually mean?
What's the difference between natural, organic and holistic?
What about these questions about organic cat food?

So, how do most cat owners choose the best cat food for their cats? For most cat owners, there are several major areas of concern:
Convenience
Cost
Environmental impact
Cat health (and human health as well)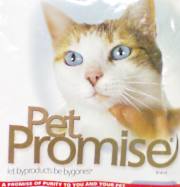 Unfortunately, this convenience vs. cost vs. environmental impact vs. cat health list often puts cat health, quite literally, last.
And so, we go in search of the best cat food we can find for your cat. This is not an easy process. I've already done many hours of research, and it will take many more to make sense of the data and publish it online.
I can't possibly research every brand of cat food, but over time, I'll publish the information that comes my way.
We'll fill this section of the site out with (hopefully) enough information so that we can feel comfortable with the choices we make. I intend to cover cat food labels, brands (which may change of course), and the pet food manufacturing process itself.
Even then, there are still some unanswered questions. I'll share with you here what I've learned as we examine popular brands of cat food and I'll add to the information as I get it.
---
Foods Your Cat Should Not Eat

My mission was simple, or so I thought... compile a list of foods that your cat should not eat. Well, ten hours later, I was still researching toxicity questions with respect to cats and tomatoes.
There's some discrepancy over whether or not table scraps (or other human food) should be fed to your cat. Certainly, cans of tuna are not the best cat food. Feeding tuna everyday will not give your cat the nutrition she needs, and will eventually cause health problems.
Vegetarian diets are also controversial, as cats are obligate carnivores and must have meat in order to get certain nutrients.
The ASPCA has a list of people foods that pets should not eat.
---
Wet Versus Dry Cat Food

Please take a moment to help out other cat lovers and take our dry food poll. If you don't feed dry food, please let us know that in the poll. The same goes for our best canned food poll.
There is some debate over the benefits and drawbacks of wet food versus the dry type. This is especially true when looking at the development of feline lower urinary tract disease (FLUTD) and the development of crystals in the urine.
You'll want to work with your veterinarian (and your cat) as to which food works best.

Stay tuned for updates. Answers to these questions and more to come!
Updates:
Added a cat food recall list page.
Added a safe cat food page.
Added Newman's Own cat food.
Added cat food ingredients.
Added low ash cat food.
Added EVO cat food.
Added Iams cat food.
Added Pet Promise cat food (Discontinued January 2010).
Added Homemade cat food recipes.
Added Hypoallergenic cat food.
Added Grain free cat food.
Added Vet recommended cat foods.
Added Cat Food Recall.
Added Truth about pet food.
Added Cat food reviews.
---
What's Your Top Pick For Best Cat Food?
Has your cat secretly been eating the best cat food? Have a cat food that's worked well for you that you're keeping to yourself? Have a favorite homemade recipe?

Share your story, tip, recipe or review of your choice for the best cat food with other cat lovers. Please describe why you like this food.

If your top pick is one of the ones already recommended or reviewed on this site, that's fine. Inquiring cat lovers want to know your opinion!
Read Other Best Cat Food Reviews
Click on the links below to see some great reviews on the best cat food available. They were all written by other visitors to this page.

Feeding Blue Buffalo dry food - propaganda?

Fairly new cat owner with 2 kittens. I started with Friskies, but a friend of mine who is a cat aficionado and has raised many cats recommends Blue Buffalo. …
Friskies is fine

When I first got my cat, she wouldn't eat any cat food. We tried Friskies and she loved it. It was the only cat food she would eat. Editor's note: Thanks …
Cat Food Recommendation: Natures Menu

The kitten version has a vitamin complex. All have minimum 70 percent meat and my cat sleeps well after a pouch... I won't use standard cat food at 11 …
Cat Food Recommendation: Nutro Natural, Purina Pro Plan and Fancy Feast

We like Nutro Natural, Purina Pro Plan and Fancy Feast. We tried the Wellness brands, the Solid Gold, the Blues. They still prefer dry Nutro Natural …
Blue Longevity

I've been giving my cats Blue Longevity since they were kittens. And they absolutely love it!! They have always had beautiful shiny coats. It's a little …
Aivilas Cat Food

I met the owner of this unheard of food last summer and started my cats on it. The constant vomiting has stopped and the coats on all the cats are amazing. …
Blue Buffalo Wilderness

A month and a half ago I started feeding my cats (I have four of them) Blue Buffalo Wilderness Formula. One of my cats has a food allergy and Wilderness …
Wellness, Blue, Solid Gold

Wellness, Blue, Solid Gold, Precision, Natural Balance, Orijen are top cat foods with no garbage added. The foods you listed are pure cat poison.
Purina One or Purina Pro Plan

My cats love this food so much, they won't even eat table scraps or wet food when given. This is the only food they like. It's weird we even tried giving …
Raw diet - meals ready to eat

I have 2 cats that used to have skin problems such as flaky skin, greasy coat, etc. One was already beginning to have problems with recurring urinary …
Raw fed cats here too Not rated yet
I had two cats develop crystals while on a 'premium' all life stages dry cat food. I had another become diabetic. While feeding a raw diet, these conditions …
Raw food - end of story Not rated yet
Living with cats for over 35 years - that means I've helped many a cat friend make the transition. It also means I've learned a great deal what it takes …
---
Jump from Best Cat Food back to the home page of Cat Lovers Only