"T", "I", double "G", "R"... that spells Tigger!
by DaNae
(Northern Minnesota)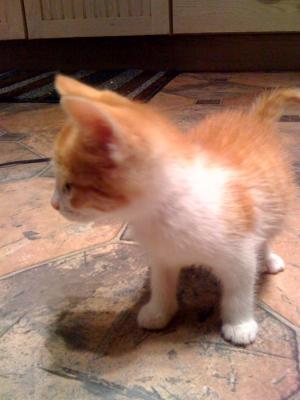 Tigger the Kitten1
Six week old kitten, Tigger, just joined our family with her sister, Socks, after her mama passed away. She is super friendly and loves any kind of attention she can get.


She is not as adventurous as her sister, but she has plenty of spunk and energy. As you can see in the pictures, it is hard to get any picture of her sitting still. Silly thing!
But when she needs too, she can be patient. Actually, she loves just to watch you do things around the house. She just doesn't do that when the camera is out. Perhaps, one day I'll have the camera ready for that perfect moment.