Phantom pains in amputee?
by Barbara
(DeFuniak Springs, FL)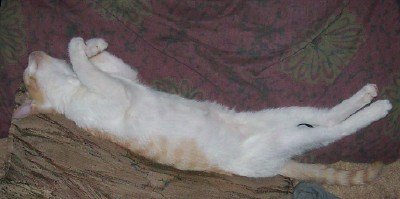 Pre-surgery
Last September I rescued (from the parking lot of a busy grocery store on a 4 lane hwy) a precious 2 month old little girl who had to have her right rear leg amputated at the hip. Her hip socket was completely gone and there was a 'suspicious mass' at the base of her leg, which thankfully was not cancer.


In the last week she has been suffering from what I believe to be phantom pains... she had her surgery on 4/27. My question is... what can I do to help her through this?
Thanks in advance for your help:)