Suddenly Misty - A Love Story
by LIsa Swarbrick
(Montclair, NJ)
Latte, the Handsome Himalayan, was alone... that is, until Ms. Misty suddenly showed up.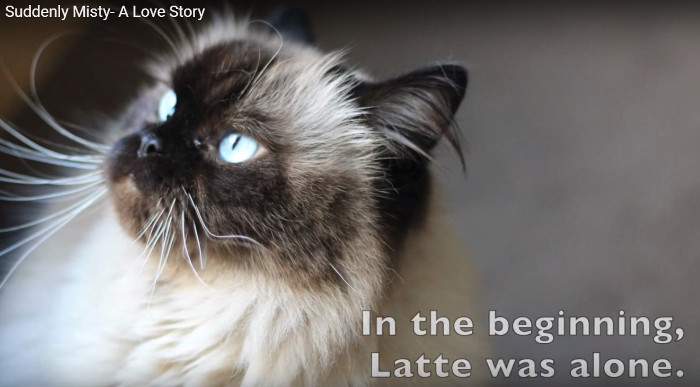 Latte was handsome, but still alone...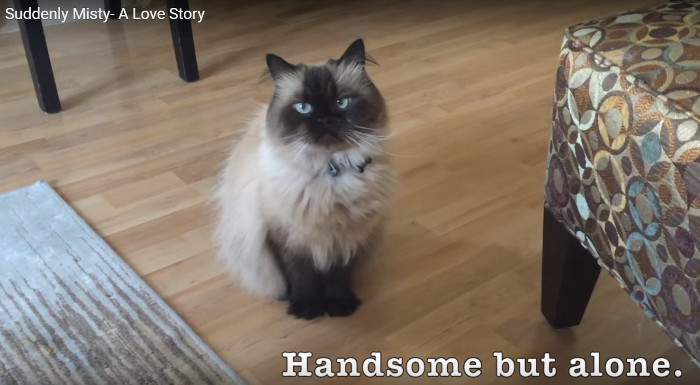 Suddenly... Misty. Could they be friends? Would Latte welcome a newcomer and embrace her? Would she fit in?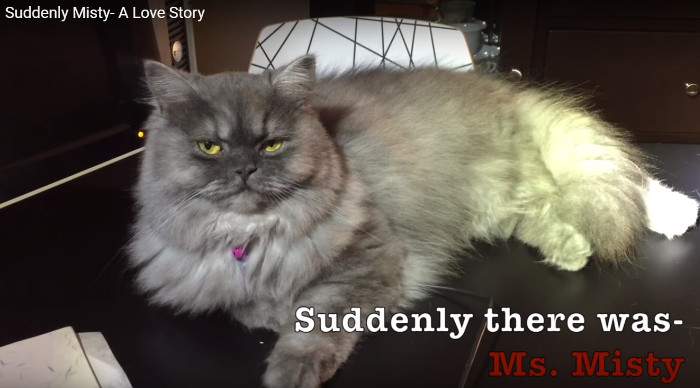 Would Latte long for the sweet independence of the bachelor life? Or would he find happiness in her loving paws?
As beautiful as she was, Latte needed to be cautious. Perhaps under all that gorgeous fur, lurked a mean kitty...
Watch on YouTube