OPKIT Kitty Sponsorship Program Inc
by Jamie Lee Robinson

OPKIT Kitty Sponsorship Program, Inc began in June of 2013, with the intent of helping to save cats from high kill shelters by donating money to the professional rescue groups who save them.
"Pledges" are commonly made on Facebook animal shelter pages as a way to help rescue groups afford to save cats, but many times these pledges go unpaid or take days or weeks to collect.
Rescue groups are charities and they count on that money to help with vet care costs for these cats, so when the founder of OPKIT noticed how many went unpaid, she decided to put together a group of people who would "sponsor" these cats as a group.
Cats are posted on the OPKIT page, a target amount asked for, and members pledge on the OPKIT page until that amount is reached.
When the cat is rescued, the money is collected and the lump sum is sent to the rescue group no later than two days after the cat leaves the shelter. This is essential to help these cats get rescued because many times these cats are sick and need immediate vet care.
In 17 months, OPKIT has sponsored around 1200 cats, and donated over $100K to rescue groups, vets, and shelters. We also do numerous rescue group fundraisers, medical fundraisers and donate to feral cat causes.
OPKIT is a pending 501c3 charity, and is a licensed FL non-profit corporation. Many of our sponsored cats, and their stories, can be seen on OPKIT Success Stories on Facebook.
Donations can be sent to Paypal- opkitrescue (AT) yahoo.com
The
OPKIT Success Stories Facebook page
is all about kitties who have been featured on, and sponsored by OPKIT Kitty Sponsorship.
Meet a couple of cats that have benefited from OPKIT
Viktor
was at the Pima county, AZ shelter. As you can tell by his picture, he was very sick. He was sponsored by OPKIT, and rescued by HOPE animal shelter.
Below is a picture of Viktor at the shelter. Poor thing!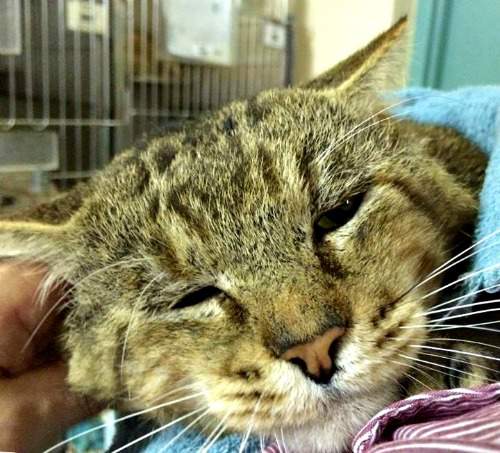 This is Viktor, looking much better at the rescue...
Abigail
was in the Philly shelter and scheduled to be killed the following day. She wasn't even in the adoptable cages, but an OPKIT team member stepped up for Abby, agreed to foster her, and has been with her ever since.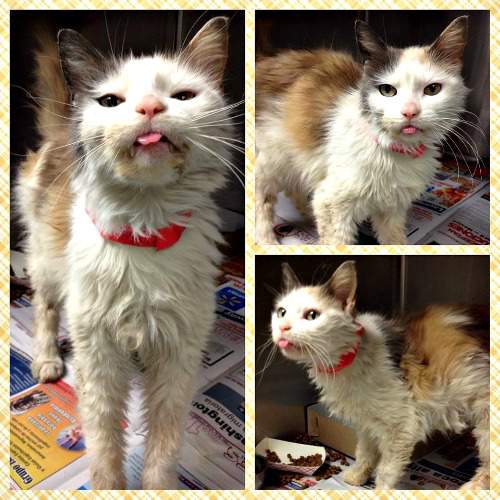 Abigail is looking good...