Jacob's Cat Trees
by Jacob Archer
(Clarksville, AR USA)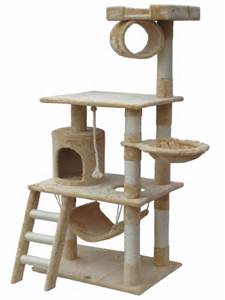 First one ever built
I am just starting out in this business. I have just built my 25th cat tree and ready to expand.


I can make anything from a simple scratching post to a 73" high cat tree. If you'd like to order one, please go to...
Jacob's Cat Trees
...and click on contact. If you are planning on ordering one, please have your plans ready, and make sure to say what color of carpet you want.