Cat Name: Sophia from Mesa
by Brittany
(Mesa, AZ USA)
My husband and I got Sophia when she was only 2 weeks old. She could barely walk and we were watching The Walking Dead and the little girl becomes a zombie so we decided to name her after the girl.


Editor's note: Thank you, Brittany, for adding to our list of names. And a big thank you for taking in such a young cat and caring for her. That must have been a lot of work!
According to
Behind the Name
, Sophia is of Greek origin and means wisdom.
There are many variants, including Sofia, Sophie, and Zofia. Quite a few famous people in history have been named Sophia or some variant of the name.
These include European royalty of times past, and in recent history, a number of actresses. Since many cat owners like to name their cats after famous people, I've listed a few here for inspiration:
Sophia Bush from
One Tree Hill
and of course, the iconic movie actress Sophia Loren.
Sofia Coppola, the award winning director and actress. Sofia Milos, from
CSI: Miami.
Sophie Tweed Simmons
, famous daughter of Gene Simmons and Shannon Tweed.
James Bond girl Sophie Marceau, and English born Australian singer and actress, Sophie Monk.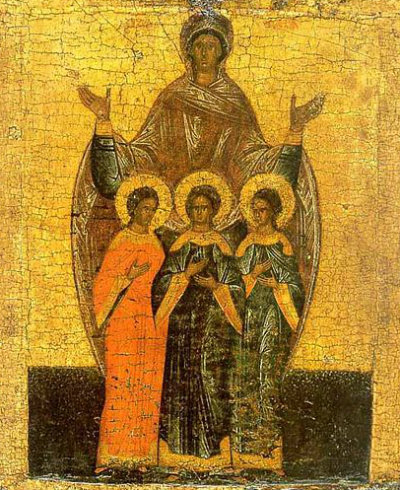 Sophia the Martyr with her three
daughters: Faith, Hope and Charity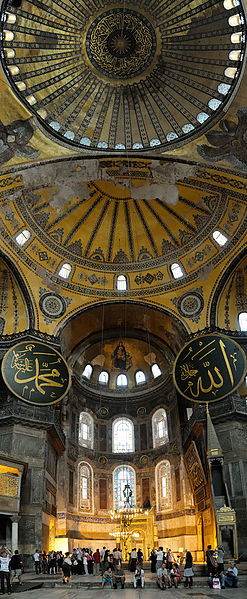 Inside the Hagia Sophia, former cathedral
and mosque, in Istanbul, Turkey
Photo credits:
Sophia the Martyr
and
Hagia Sophia
/
CC by 3.0