My kitty has an ongoing tummy rash
by Sherry
(Madison, WI - USA)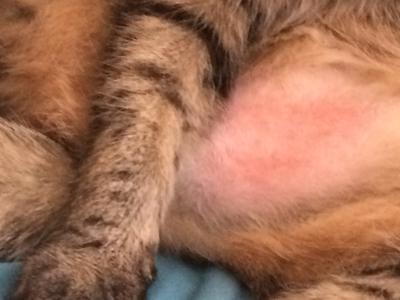 Prechie's Tummy Trouble
Hi kitty lovers. My 12-yr-old Precious has had a bad rash for a few months now on her lower belly. She has had 4 steroid shots from the vet.


Does anyone have any suggestions? I am getting desperate. I have had her since she was a few weeks old. She is such a big part of my life.
Her food is Chicken Noodle Soup For The Soul (been on it for years and won't eat anything else). She also gets about a teaspoon of Wellness canned food each morning and evening, and some Greenies once in a while. She had her teeth cleaned this summer, too and they hydrated her.