Nine Lives Rescue Mission
by Brian Bensching
(Pickens, SC, USA)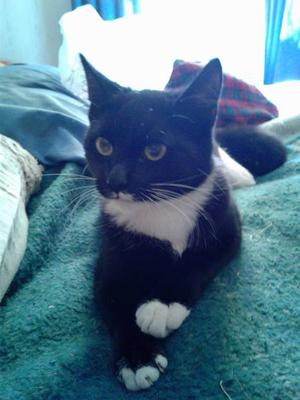 Stash
We are a no-kill cat rescue organization based in Pickens, South Carolina.


We work with caring people to achieve the reduction feral, and/or abandoned domestic cats in our neighborhoods through education and the use of a humane technique known as TNR (Trap-Neuter-Return).
Nine Live Rescue Mission also takes the friendly cats and kittens and rehomes them. This in turn help cut down the population of outdoor cats.
Nine Lives Rescue Mission also provides a safe place for the abused and neglected cats and kittens until a forever home is found.
Our goals include:
A long-term commitment to the reduction of the local free-roaming cat population.
Improved quality of life for homeless cats and kittens, humane treatment, and a area understanding that they are casualties of our society, deserve kindness and compassion, and they also provide a great asset to the public by keeping the rodent population under control.
Reduction of the occurrence of nuisance acts common with mating, including marking their territory, yowling, and fighting to prove dominance so that people and cats can live in harmony.
An end to the incidence of cats and kittens euthanized in animal shelters and animal control agencies simply due to the excessive numbers of cats or a failure to be adopted.
Education and encouragement of participation from community members, other animal support agencies, veterinarians, and local government so that there is a clear understanding of the success that can be achieved by the process of a strong TNR program.
To make Pickens and surrounding counties in South Carolina a no-kill community.
Reduce the number of unwanted cats through aggressive spay/neuter programs.
Provide for the welfare of underprivileged companion animals, while staying on course our no-kill tradition and find each a lifelong, loving home.
Promote the animal-human bond through outreach, education and therapeutic programming.
And, act as an defender for cats that are in crisis and as an implementer of their rights and protection.
We are profoundly dedicated to these objectives while guaranteeing the monetary security and soundness of the association for future peers.
Visit
Nine Lives Rescue Mission here
or on
Facebook
.