Long Love Memorials
by Cara Long
(Los Angeles, CA USA)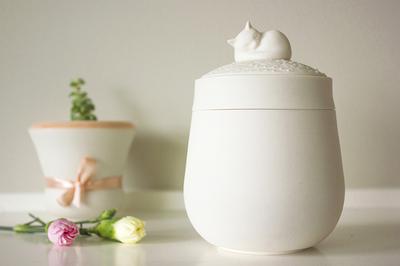 A boutique ceramics studio creating elegant, modern, pet urns which exemplify the profound emotional bond we share with our pets.


When you choose a Long Love Memorials urn, you're investing in a finely-crafted memorial that was lovingly handmade by a real person - someone who understands what you're going through.
As an animal lover myself, I know the pain that comes from losing a beloved companion.
I take immense pride in the craftsmanship and quality of my work; the items you purchase are backed by an intense devotion to my craft.
The distinctive designs of my signature urns will help preserve the memory of your dear cat, while serving as a lovely and peaceful presence in your home.
Each piece in the Long Love Memorials collection is individually handcrafted by me -
Cara Long - in my Los Angeles studio.
Customization and international shipping available. Visit
Long Love Memorials