Cat and Animal Themed Watercolor Greeting Cards by Maili Poag
by Maili Poag
(Saint Louis, Missouri)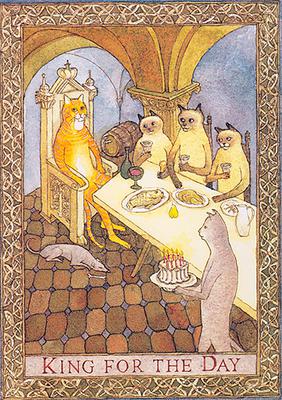 Long May You Reign
The beloved cat ranks high among the animals that are my favorite subject matter for my watercolor illustrations. My original assorted sets of mostly birthday cards are available on Etsy.


I do not currently own any pets, but I have befriended many cats in the neighborhood, one of whom used to like to come inside, sit on the artwork, watch me draw and occasionally take a swipe at the paintbrush.
I really enjoy browsing websites like Cat Lovers Only, especially when I need ideas and inspiration for my cat inspired artwork. Thanks for this great website with all the cute cat pictures!
Visit:
www.etsy.com/shop/MailiPoag