Bastet Little Cat Rescue
by Ashley
(Lakeland, FL)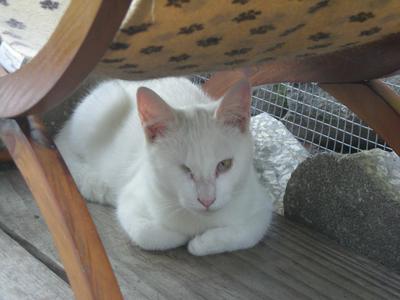 Bastet Little Cat Rescue is a small, private, non-profit rescue located in Lakeland, FL. Our mission is to help control pet overpopulation.


We do this by participating in trap-neuter-release for feral cats, as well as rescuing, caring for, and finding permanent homes for stray, homeless, and otherwise forgotten cats.
Over the past 10+ years, we have rescued and found homes for hundreds of cats and kittens. With your help and support, we can continue to do so for many years to come.
We do not have a facility, so all of our kitties are kept in house, and cage free. They have an enclosed backyard so they can run, play, or lounge around in the sun and fresh air, and they can also come inside as they please.
All of the cats at our rescue are current on their shots, have been spayed or neutered, and get all the vet care they need. We are in constant need of supplies and money, so please feel free to make a donation to help us take care of our feline residents.
We currently have over 50 cats, all adults, including several permanent residents due to being unadoptable for various reasons (traumatic injury, anti-social, feral, etc). We are in constant need of donations, as costs are always rising.
Feel free to visit our facebook page, which has about 2,000 likes. Also, please check out the link to our current Indiegogo fundraising campaign at the top of our facebook page. Thank you!
Visit
Bastet Little Cat Rescue