Meet the Longest Cat in the World
The world's longest cat is Stewie, a Maine Coon from Reno, Nevada. The previous Guinness record holder is a cat named Leo, who is four feet long from nose to tail tip.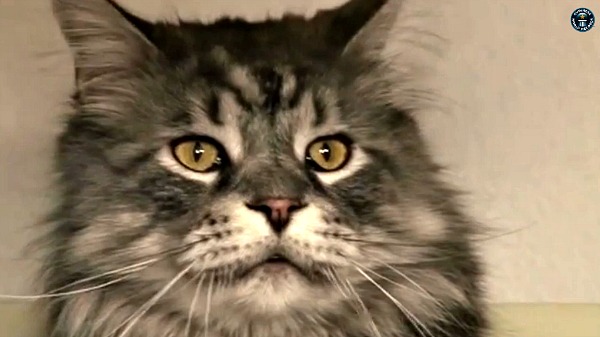 Watch on YouTube
Stewie was measured on Aug. 28, 2010 and came in at an impressive 48.5 inches. They probably don't make them longer than that! (Domestic cats, that is.)
Note: I'm sure hybrid cat lovers will be quick to point out that many Savannah cats, a domestic/African serval mix, are probably longer. They're often taller at the shoulder (long legged), and there was a world record holding Savannah as "tallest cat."
Stewie runs the household of Robin Hendrickson and Erik Brandsness, who got him from a breeder in Oregon in 2005.
If I'm not mistaken, Leo, a Maine Coon from Chicago, was first measured and handed the record way back in 2002, several years before Stewie was born, who was 5 years old when he broke the record in 2010, as reported by the Reno Gazette-Journal.
Leo had reportedly taken the title from a cat named Snowbie, who was 42 inches long. You can see pictures of the previous record holder Leo, who owned a human named Frieda Ireland at Leo's breeder's site Verismo Maine Coon cats (that site appears to be down/gone).
Update: Sadly, Stewie died of cancer in 2013. Here's the story from HuffPost...
Stewie, World's Longest Cat, Dies From Cancer (PHOTO, VIDEO)
---