Watching and waiting and hoping and praying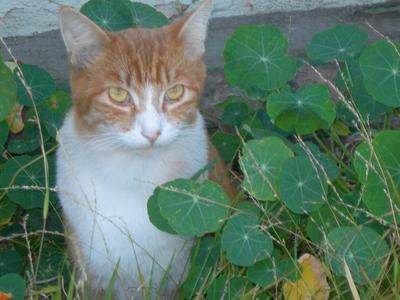 Jonesy has a blog which he shares with his owner (or servant depending on who you're talking to) called Mr. Vinegar. Once a week Jonesy puts aside a few minutes to decide what he's going to write about. Often it's about Mr. Vinegar's ignorance in how to deal with a sophisticated intelligent cat who has a MIND OF HIS OWN!
Join in and write your own page! It's easy to do. How? Simply click here to return to Pictures of Cats.
Want More Kitties in Your Inbox?