Tuxedo Bobby In "Hey, You, Get Offa' My Toy"
by Will and Jo
(California)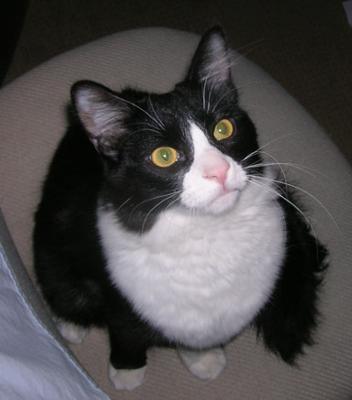 Tuxedo Bobby, a cute boy!
It features our cat Bobby, a giant tuxedo cat with an amazing tail, who loves to play, but doesn't like to share, and his sister Lacey who wants to play - but doesn't know how.



Want More Kitties in Your Inbox?