Like a statue
by SHARON CASSADA
(LYNCHBURG, VA)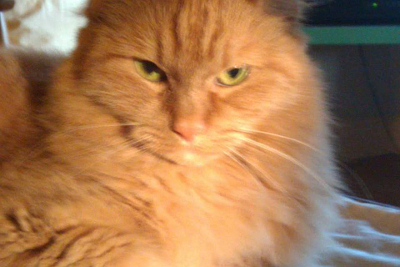 Whatnot is her name... she has to hide from one of the other cats... she matches our walls and couch.

We couldn't find her. She was right in front of us... she blended in with everything, standing with a pose like a statue. It was like she was a whatnot, like what you dust... sun glowing through her.
Join in and write your own page! It's easy to do. How? Simply click here to return to Pictures of Cats.
Want More Kitties in Your Inbox?