Picture: Yoda the Cat
by Mohan
(Seattle, WA, USA)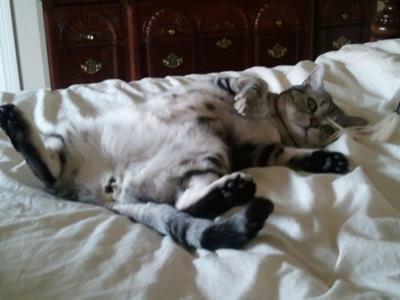 Can sum1 plz check if I iz clean?

Editor's note: What a pose! Thanks for sharing, Mohan.
-Kurt
P.S. Yoda -- U look furry clean 2 me aifinkso.
Join in and write your own page! It's easy to do. How? Simply click here to return to Pictures of Cats.
Want More Kitties in Your Inbox?