notacrazycatlady.com
by Lindsay
(NC)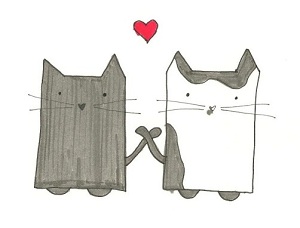 My cats Duncan and Smudge!
I have created what I call "cattoons" (ok, it's just mostly cartoon cats) and I journal my cats' goofy and silly antics as well as recording funny things in my life in cat form! It's strange, silly, and (what I consider) hilarious! :) If you love cats like I love cats, you'll be able to relate with the stories or at least just find something to waste your time with.


Visit:
notacrazycatlady.com cartoons
Join in and write your own page! It's easy to do. How? Simply click here to return to Cartoon Cat.
Want More Kitties in Your Inbox?