Video: Amazing Kimicat opens doors!
by Lyndsey
(Scotland)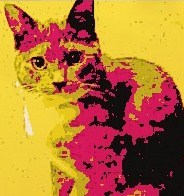 Kimicat
My Kimicat knows how to open the kitchen doors and now she just won't stop! LOL


Watch on YouTube
Join in and write your own page! It's easy to do. How? Simply click here to return to Funny Cat Videos.
Want More Kitties in Your Inbox?