Sylvester
by Donna
(California)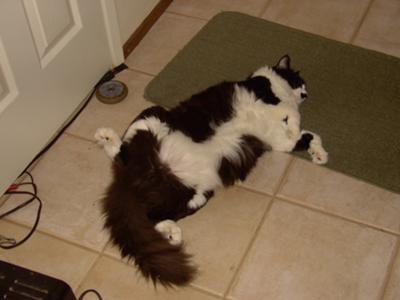 Not now I'm taken a nap!
This is my cat Sylvester he loves to sleep on his back and show off his pretty tummy :)
Join in and write your own page! It's easy to do. How? Simply click here to return to Funny Cat Pictures.
Want More Kitties in Your Inbox?